Western Digital announces updated My Book Studio line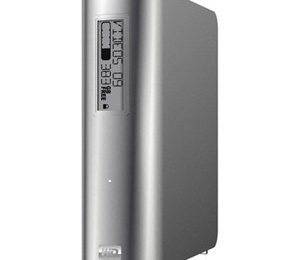 Western Digital has announced a new version of its My Book Studio line of external hard drives. The new line has been updated to USB 3.0, which is three times faster than previous offerings. In addition, a 4TB model has been added to the device line, giving you ample room to store your music, TV shows, and movies.
The My Book Studio line is composed of four models: 1TB, 2TB, 3TB, and now 4TB. The drives are enclosed in a "premium aluminum enclosure," and are a single-drive configuration. All four drives feature WD Security, allowing users to apply a password and 256-bit encryption to keep private data away from peeking eyes. The My Studio Line "works seamlessly" with Apple Time Machine.
WD's Executive Vice President and General Manager Jim Welsh offered this statement. "WD's My Book Studio with USB 3.0 delivers extreme transfer speeds while maintaining the standard USB and FireWire connections computer users prefer. Its large capacity, combined with a premium aluminum enclosure, hardware-based encryption, and compatibility with Apple Time Machine, provide Mac users with a fast, secure and complete system for preserving their valuable content."
Each My Book Studio model includes a 3 year limited warranty. The first 1TB model is priced at $159.99, the 2TB model is priced at $189.99, the 3TB model is priced at $239.99, and the 4TB model is priced at $299.99. For those who need it, the line will also be available with USB 2.0 instead of the updated 3.0, as well as FireWire 800.