WeSC and Nokia join forces for Visual Sound collection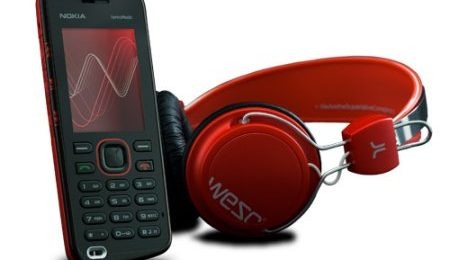 The Nokia 5220 XpressMusic and 5320 XpressMusic phones are really quite stylish and have caught the attention of many over the past few months. But now, Nokia and WeSC, a Swedish company, have paired up to create something called the Visual Sound collection, which quite honestly looks stellar.
If you're one to keep all of your gadgets color coordinated, then you'll love these new headphones that match perfectly with the new Nokia XpressMusic phones. These headphone models appear to come in three different colors, red, green and blue, to match your phone of choice.
However, you won't be able to buy the headphones separately. In fact, they are only available in a bundle when you purchase the XpressMusic phone. This is a real downer, especially if you already own an XpressMusic phone and would like to accessorize. The WeSC Visual Sound collection of headphones are available now at select phone retailers.