We're live at the Motorola DROID RAZR event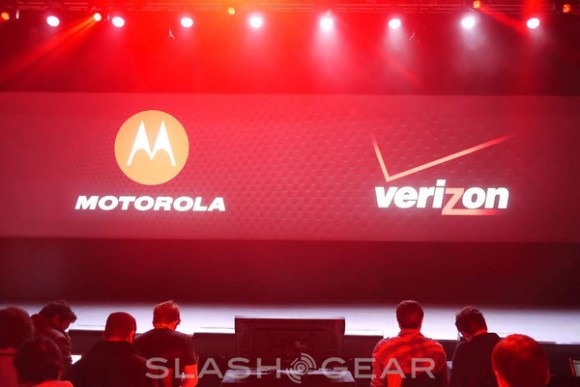 We're live at the Motorola DROID RAZR event and its just about to kick off. This is a reminder for you to keep it here on SlashGear for all the details on this next flagship phone to run on Verizon's 4G LTE network. We've seen teaser videos and a press image revealing the entire device in its slick chassis, but now we're waiting for the official specs.
From what's been tipped so far, the DROID RAZR is expected to feature a 4.3-inch display with a qHD resolution, an 8-megapixel camera capable of 1080p HD video capture, and possibly a 1.2GHz or even 1.5GHz dual-core processor with 1GB of RAM. That could make it much faster than the recently launched iPhone 4S with its 512MB of RAM.
The front of the device is said to be fully Gorilla Glass while the chassis is made of Kevlar covered in a splash-proof coating. Motorola has been teasing it with the slogan "Faster. Thinner. Smarter. Stronger." We'll find out just how much so in a matter of minutes, so keep it here.