Weird Al Pixies music video drops the First World Problems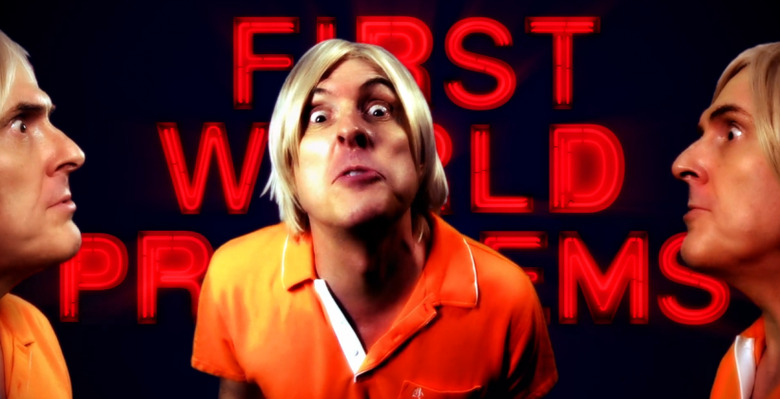 It's time once again to bring the Weird Al Yankovic fire to the masses with "First World Problems", the 6th of 8 videos set to be released this week in support of his newest album Mandatory Fun. This video will let you know how hard it is to live in a world without gluten-free cookies in an airport lounge.
Unlike straight-up parodies like "Tacky" for "Happy", Weird Al here brings on a pastiche. This is a celebration of the Pixies musical style and execution, a band Weird Al has performed alongside in the past.
UPDATE 2: And we're back! The video is now available to all.
UPDATE: Apparently Popcrush has decided to keep the video to themselves for a few days exclusively. Have a peek.
Ways to avoid having first world problems according to this song:
1. Don't sleep in past the breakfast menu.
2. Don't fill up on bread – leave room for tiramisu.
3. Keep small bills in your wallet for the vending machine.
4. Block all phone calls.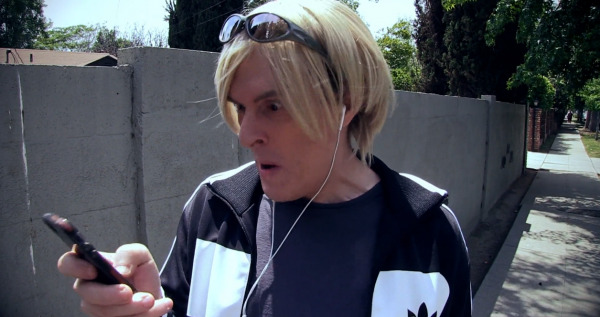 5. Remember which car you drove to the mall.
6. Remember to charge your Sonicare.
7. Get a Wi-fi extender for your massive house.
8. Make sure you buy enough goods on Amazon to quality for free shipping.
9. Avoid your maid's cleaning times in your bathroom.
10. Take only hour-long showers.
11. Don't buy too many groceries for your refrigerator.
12. Don't forget your gardener's name.
13. Don't expect live TV to be able to be fast-forwarded through.
14. Don't expect a special foam design in the top of your vanilla latte.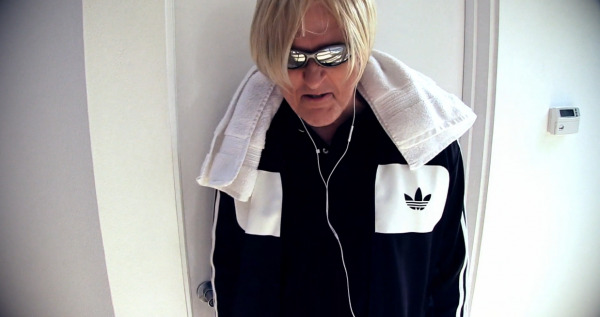 And keep in mind that sometimes, a blocked-out pixel on your laptop screen is simply unavoidable. You've got first world problems. Below you'll also find a short interview video about the music video above from the folks given the exclusive on the video through VEVO.
This is only the latest in a series of Yankovic videos we've featured in our relatively new Weird Al tag portal. There's also Tacky, Word Crimes, Handy, FOIL, and Sports Song. Make with the parodies and the comedic interpretations.