Wearables sales expected to hit 64 million by 2017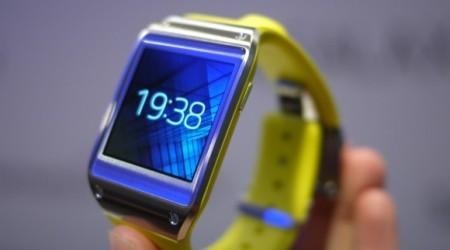 The wearables market is slowly growing, with the likes of the Galaxy Gear and other smartwatches and Google Glass kicking off an industry anticipated to grow in the coming years. Analyst firm Berg Insight has gone elbows-deep into this market, shaping up numbers on where it sees the industry heading in the coming years. According to the firm, wearable computing devices will hit 64 million unit shipments by 2017.
The firm shows the total number of wearables — which are represented by smartwatches, smart glasses, and wearable fitness devices — shipped globally last year hit 8.3 million devices, a jump of 3.1 million units that were shipped in 2011. The compounded annual growth is shown at being at a 50.6-percent rate, and as such it is anticipated by the agency that shipments will hit 65 million units by 2017. Of these, activity and fitness wearables are the highest among the shipments.
Though fitness wearables represent the highest shipments in the market right now, analysts expect that in the future, smartwatches will become the highest shipping wearable segments, partly because it is anticipated they will offer the same fitness functionality, removing the need for activity-specific gadgets.
Said analyst Johan Svanberg: "A perfect storm of innovation within low power wireless connectivity, sensor technology, big data, cloud services, voice user interfaces and mobile computing power is coming together and paves the way for connected wearable technology. However, today's devices need to evolve into something more than single purpose fitness trackers or external smartphone notification centres in order to be truly successful."
VIA: BGR