We finally know why T-Mobile is always up for sale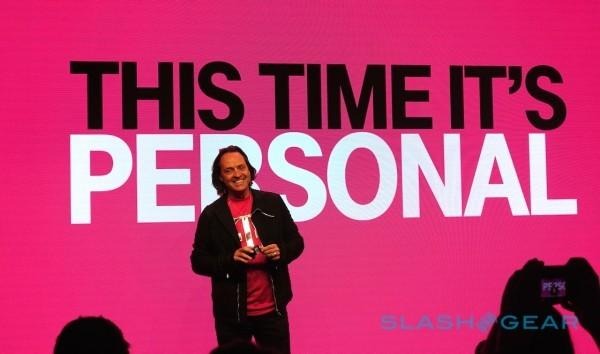 T-Mobile's Uncarrier approach is certainly exciting, and it's given customers plenty of reason to drop that other carrier they may be on and give T-Mobile a shot. Still, quarter after quarter, T-Mobile talks up their growing customer base while reporting financial losses. Long-term, they may be in good shape. Their growth pattern may take years to result in reliable earnings, though. Parent company Deutsche Telekom has T-Mobile up for grabs, and now we know why: the Uncarrier isn't meant as a standalone entity.
"We have done what we had to do" Deutsche Telekom CEO Timotheus Hoettges told Re/Code. "We had built an infrastructure and this infrastructure had to get utilized and we did that with very aggressive promotions."
Uncarrier: explained.
But he also reports that Deutsche Telekom has to dump around $4-5 billion annually to keep pace with AT&T and Verizon. "I was intrigued by the idea of having a combination with Sprint and being the 'super-maverick' in the market" Hoettges said.
Hoettges also thinks the current midband auction the FCC recently held will further distance AT&T and Verizon from smaller carriers — even T-Mobile and Sprint. The CEO is proud of all T-Mobile has done, but ultimately questions its sustainability as a standalone carrier. Re/Code reports the CEO "admitted that T-Mobile's current approach is not sustainable, especially given the need to invest between $4 billion and $5 billion each year just to keep up."
Hoettges and Deutsche Telekom want what all businesses want: to earn their money back. T-Mobile isn't doing that, so a sale is the easiest way out. The FCC has blocked T-Mobile's sale to Sprint parent company Softbank, and AT&T. There's no way a sale to Verizon would even be entertained. The FCC is outspoken that their desire is to have four major carriers in the United States, and T-Mobile — even as exciting and resurgent as they are — round that out nicely. To that, Hoettges said "I hope that the political environment will change at one point in time."
Source: Re/Code