WD Offers WD 2go And WD 2go Pro Apps For My Book Live Personal Drive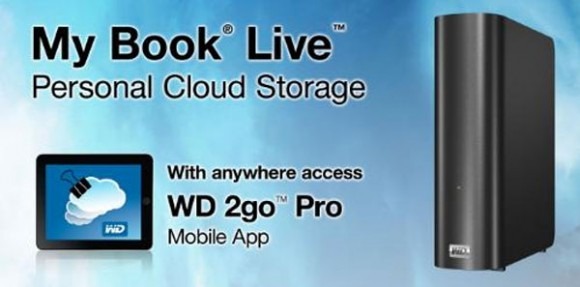 Western Digital's My Book Live Personal is sort of a cloud drive that you can host at your home or office. The drive gives you access to files and documents remotely. If you like the idea of a cloud service, but want to be able to secure your own data this drive and the two new apps that have been announced might be perfect for you. The WD My Book Live storage drive itself sells for up to $249.99 with 3TB of storage.
There are smaller and cheaper versions offered. Today WD has announced a new app that will allow iPhone and Android users to remotely access their files and content on the go. The app is called WD 2go and WD 2go Pro. The apps are the same with the exception that the Pro version allows you to share nay content on your drive with another person.
The basic WD 2go app allows only you to access the files on your remote cloud drive. The basic app is free on the Android Market and iTunes right now. The Pro version sells for $2.99. The Pro version also has a 4-digit pass code that locks the sharing of files. Sharing of content like documents, photos, and video using the Pro app is done via a link that can be emailed to other users.
[via Android Community]