WD My Passport X brings 2TB of storage to gamers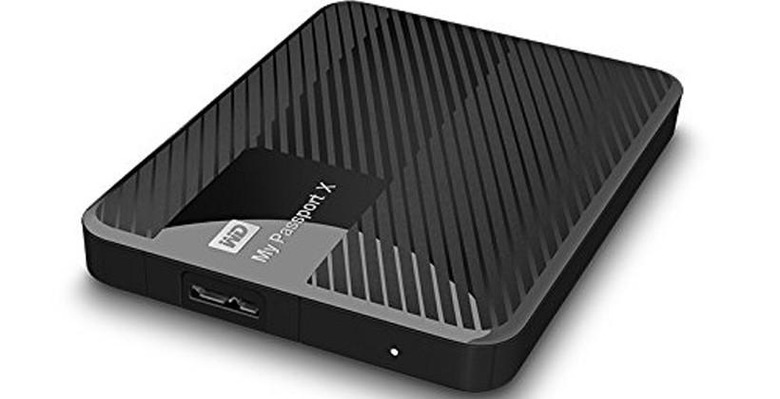 Western Digital has launched a new portable hard drive that is aimed at gamers who need more storage space for their Xbox One or PC. The storage device is called the My Passport X portable hard drive for gamers and it adds 2TB of storage space to Xbox One or PC systems. WD figures that is enough space for 50 more games.
The goal is to prevent Xbox One gamers from having to delete games to add new content to their console and to prevent low storage warnings on PC gaming machines. Connectivity for the portable drive is via USB 3.0 for fast speed and the drive needs no external power supply.
It is able to get all the juice it needs to operate at full speed directly from the USB port. The outside of the drive case is designed to be good looking and looks a bit like carbon fiber at a glance. It's actually a plastic case with matte graphics on it for style.
The MY Passport X portable drive is available on the WD store and other online retailers including Amazon. It sells for $139.99 and comes with a 1-year warranty.
SOURCE: WD