WD My Passport Air crams 1 TB of storage into aluminum enclosure for Macs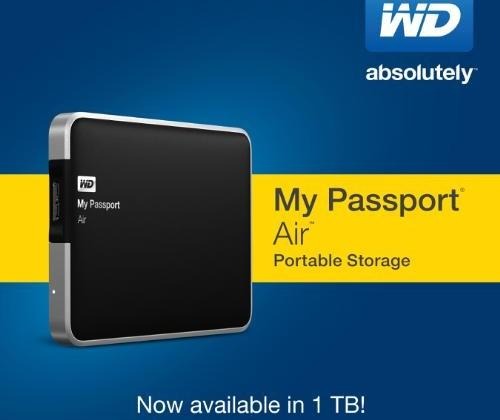 Western Digital has rolled out a new storage device aimed specifically at Mac users. The storage device is the My Passport Air and it is fitted inside of a slick aluminum enclosure that makes it match well with Mac computers. The aluminum enclosure is 11mm thick making it very portable.
Connectivity options for the My Passport Air include USB 2.0 and 3.0. The storage drive can be purchased with up to 1 TB of storage space inside. The drive is also available in a 500 GB capacity as well.
WD's My Passport Air works out of the box with major Mac features, including Time Machine. The hard drive inside the enclosure can also be password protected to prevent unauthorized access to the drive. It also features hardware encryption for data.
The drive is USB powered so it needs no AC adapter when being used on the go. The drive is formatted in HFS+ right out of the box. The drive can be used for Windows computers, but will need to be reformatted. The 1 TB version of the drive is available for $149.99.
SOURCE: WD