Waze, Universal Pictures bring celebrity voices to navigation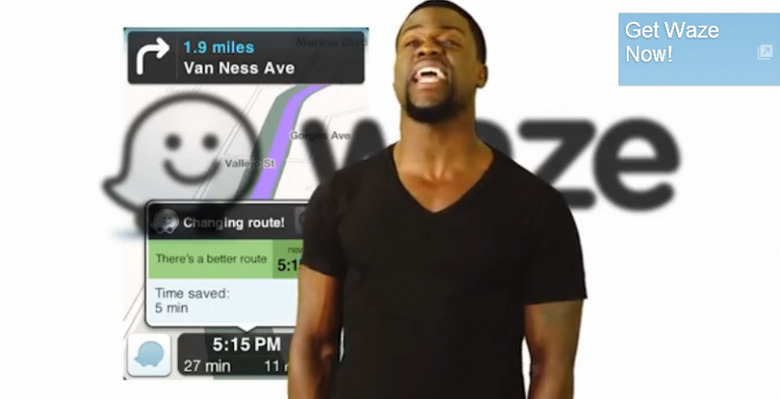 Your device will now give you driving directions in the voice of superstar comedian Kevin Hart. "Watch out!" snaps Hart in a promo video posted this week by Waze, "Animal on shoulder ahead!" The comedian's voice will be available on devices running the social navigation and traffic monitoring app, as well as other celebrities as time goes on.
The Google-owned app already gives navigation, hazard, weather, and other information. It has now paired up with Universal Pictures in a cross-promotional deal that could prove to be an amusing way to liven up your drive. Actors from upcoming movies will be featured as the voice on a rolling basis.
Presumably you will be able to turn the celebrity voices on or off. We don't know whether there will be in-app advertising for the associated films or how Waze would plan on serving the ads in a way that's not dangerously distracting to drivers. Ideally, the voices will be genuinely helpful and smoothly integrated, so that if you like a celebrity's delivery style you will be able to look up the identity of the latest voice within the app and see a movie trailer — after you've put your vehicle in park (or as Hart would say, "You have reached your destination. Get out, please.")
Kevin Hart is just the first actor to be featured. Hopefully some other crowd favorites like Sean Connery, James Earl Jones, or Samuel L. Jackson (as gleaned from the promo video's YouTube comments) will be lured in for a voiceover deal.
What actors would you like to hear while driving? Would you use this feature, or would it just be an annoying distraction?
SOURCE: Phandroid