Waze toll prices use crowd power to add up the cost of your trip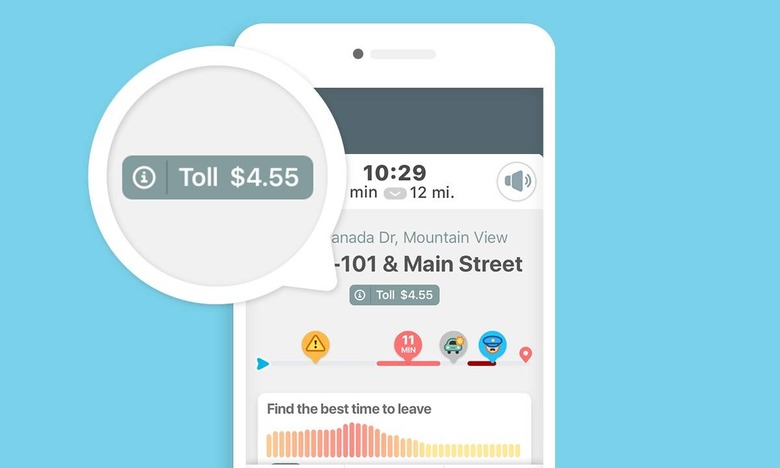 Waze is adding toll prices to its navigation guidance, flagging up just how much trips across North America and Israel will actually cost when paid routes are taken into consideration. The new feature is being added from today in the US, Canada, and Israel, and will be able to show an estimated cost of each potential trip in addition to how long a drive, and how far, they'll involve.
Typically, navigation apps and in-car systems rely on two key metrics to decide on a route. The most obvious is the length of time it will take, but those looking to go the shortest way can commonly switch between the two. Traffic-aware systems can add a layer of extra data on top of that, integrating reports of real-time congestion and other road conditions that might impact what would otherwise be the most direct route.
Cost of trip, however, is a relatively rare option. Waze says that it will initially be supporting data for over 5,000 miles of toll roads across the continental US, so that a route can show not only length of journey and duration, but the potential cost of having to pay to use different stretches of highway or bridges. Some navigation systems – both factory-fitted in cars, and third-party apps like Google Maps – will warn you of toll roads, but they don't typically include the actual price.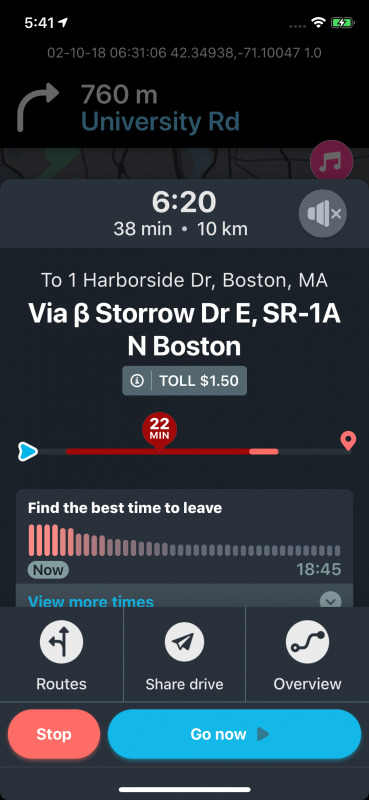 What sets Waze apart is that the data it's relying on for the tolls is crowdsourced. Just as the app was built on driver-led reports of congestion, dangerous conditions, police, and other factors which might impact other users, so the toll pricing will be input by users themselves. Waze has built a new tool for entering that information, which can include different types of toll road passes, the entrance and exit points for the toll roads, and other factors.
In the app, the pricing data shows up as another warning in the route plan. It's worth noting that you can't actually pay the toll through the Waze app, and you'll need to make sure you're seeing the right rate for the type of vehicle you're driving, and for any passes or other pricing plans you might be on.
It's not the first push to simplify toll headaches we've seen of late. Back in early 2018, Audi announced it was building in toll payment support for select models of its cars, including the 2019 Audi e-tron. That allows drivers to automatically pay the fees with a single account pretty much anywhere across North America.