Waze Beacons Keep Drivers Connected In NYC Traffic Tunnels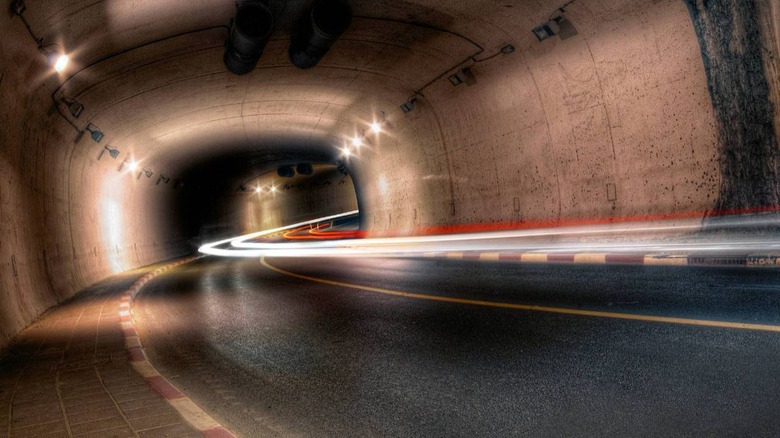 Waze is expanding its Beacons program to help drivers in New York City stay connected while in a traffic tunnel. Driving a car within one of these concrete tunnels typically results in a connectivity blackout, meaning the navigation app can no longer get a GPS signal. Waze Beacons help deal with this problem using Bluetooth to transmit data to phones as an alternative to a GPS signal.
Waze Beacons utilize the Eddystone open beacon format; they're puck-shaped devices with low-energy microcontrollers and batteries for power. The company has a program that installs these devices in traffic tunnels around the world in order to keep its users connected even if their device has been cut off from the GPS signal.
Waze has already installed these beacons in multiple cities, including Boston, Paris, Pittsburgh, Oslo, and more. In its most recent expansion, the company has teamed with New York's Metropolitan Transportation Authority Bridges and Tunnels, as well as the Port Authority of New York and New Jersey, to bring its beacons to the New York metropolitan region.
As of now, drivers will enjoy the new technology in the Hugh L Carey Tunnel, Lincoln Tunnel, Holland Tunnel, and the Queens-Midtown Tunnel. The beacons transmit data that can be used by the Waze app, as well as some other compatible maps, including Apple Maps and Google Maps, plus the Lyft and Uber apps.
Thanks to the technology, drivers will be able to see navigation data while inside a tunnel, including the distance left until their exit and similar important info. Each beacon is relatively cheap at less than $30 USD, and they are capable of running for more than half a decade on their batteries. There are currently more than 3,000 of these beacons around the world.