Waze and Spotify integration now rolling out to iOS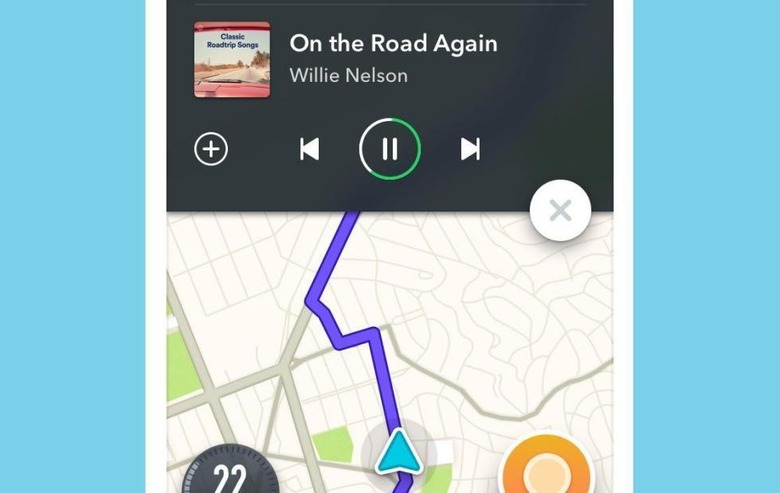 There are some things that seem to be fated to go together, like cookies and cream, peanut butter and jelly, and driving and music. Driving and fiddling with your smartphone to play your favorite traveling tunes, however, isn't one of those and, in some places, might even be illegal. That is why Waze and Spotify have teamed up earlier this year to give you both experiences in one app. Now that tag team is arriving on iOS so you can keep your eyes on the road and your ears on the music.
These days, most drivers will do two things on theirs smartphones the moment they get seated: pull up a navigation app and start playing their music. Launching two apps in succession is already more work than necessary, but shuffling between the two can be downright dangerous while driving. Fortunately, two of the most trusted names in these two services have decided to work together to increase driver safety and, of course, their usage stats.
The Waze-Spotify two-way integration is easy enough to understand. You can access the other app's feature without leaving the current app. If you're already in Spotify, for example, you can start navigating with Waze right then and there. If you're already in Waze, on the other hand, you can similarly access your Spotify playlist no sweat.
This integration means that you need to do less taps to control two apps at once, which means fewer moments your eyes won't be on the road. But if you are at a complete stop and need to quickly switch between the two apps, you can easily do that too with a single tap. Even better, your music will start automatically once you get going.
The partnership between Waze and Spotify bore fruit last March but it was, at first, limited to Android. Waze, after all, is a Google company. But iOS users need no longer feel left out. So keep yourself entertained and relaxed when driving while staying safe, out of harm's way, and out of jail.