Waze 4.0 update: new design, lower battery usage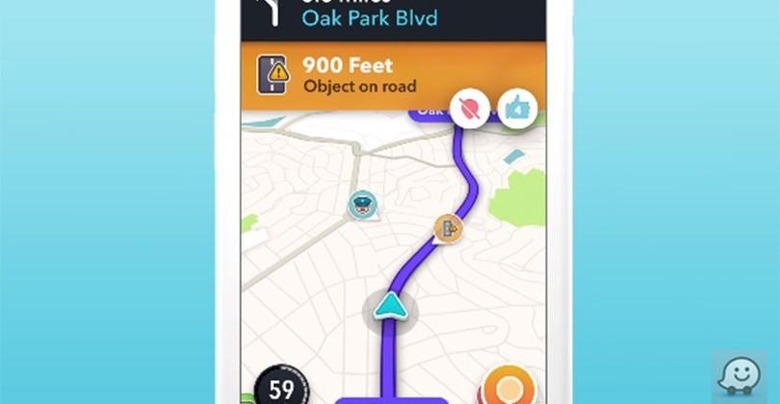 The navigation app Waze has been updated to 4.0, and with that update comes a refreshed design. The new design, says Waze, improves the functionality by making things easier to use; less taps are needed achieve the same tasks, for example, which is ideal for drivers who need to quickly pull something up. In addition, Waze has added a new reporting menu and reminders while reducing how battery-intensive the app is.
The new app, which is available now for iOS and will be arriving soon for Android, requires less taps to get things done. As one example, the new design requires the left button to be tapped, which pulls up the navigation menu, favorite destinations, and frequent destinations. On the other side is the right button, the tapping of which pulls up various actions, including the option to share details with others.
As mentioned, there's also a new reporting menu, which is opened by tapping a big orange button visible on the map. The reporting menu has a bunch of color-coded categories, such as "Police", "Accident", "Traffic", and more. Tapping and holding the report menu, meanwhile, will pull up a quick report action.
Then there are Reminders. Syncing one's Calendar with Waze will add reminders for events and pair them with relevant details like the event's address and distance from your present location. Finally, the new app won't drain your battery so quickly; Waze doesn't get into too many details about this, saying only that the new version "significantly reduces battery consumption" over the last version.
When the Android version will arrive is not clear.
SOURCE: Waze Blog