Waymo Will Deploy 10 Self-Driving Cars On Lyft's Platform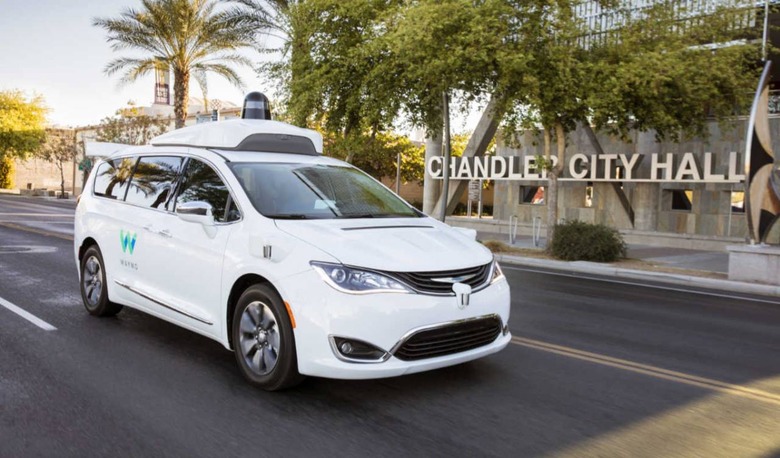 Two years ago, self-driving car company Waymo announced a partnership with ride-sharing service Lyft. The company announced the latest evolution in this partnership today, revealing that it will deploy several of its self-driving cars on the Lyft platform to offer public rides. Lyft users will be able to request the rides within the app, but only in one city.
Waymo launched a commercial self-driving ride-hailing service in the Metro Phoenix area in late 2018, bringing autonomous rides to the public. According to the company, it has more than 1,000 riders who utilize its service, and the company anticipates that number expanding under its Lyft partnership.
Waymo will bring 10 of its autonomous vehicles to the Lyft platform in coming months, the company said in a statement today. This is described as a 'first step' in the company's partnership with Lyft, and it'll be limited to the Metro Phoenix region; details on future plans weren't provided, unfortunately.
Once the cars arrive on the Lyft platform, users will be able to specifically request them in the Lyft mobile app when they order a car. The Waymo vehicles will only be an option in the Metro Phoenix area for what the company designates 'eligible rides.' Waymo expects this to be the first way many people take their first self-driving car ride.
The company provided a glimpse of how existing riders have utilized the Waymo One cars, including using them to take trips to trailheads rather than driving there and leaving their car in parking, taking kids to school, and going grocery shopping.
Image source: Waymo