Waymo talks accelerated testing ahead of autonomous ride-hailing launch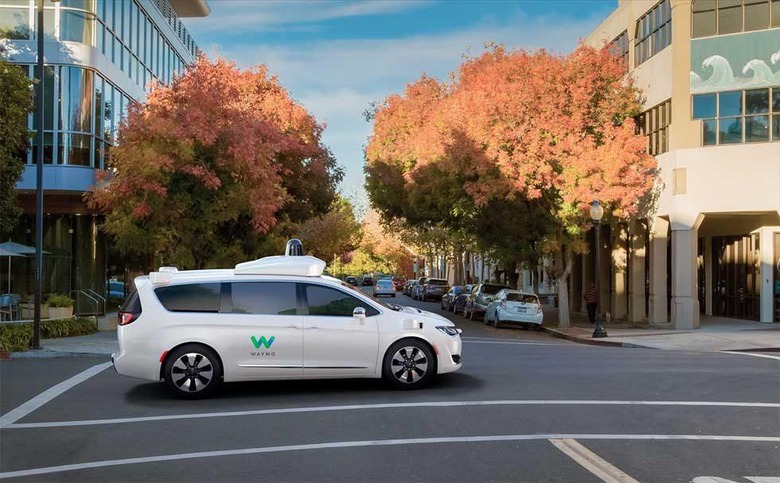 Waymo plans to launch its autonomous ride-hailing service this year. Waymo and Chrysler announced that thousands of Pacifica autonomous vans would be used for the autonomous service. Waymo is talking up its accelerated pace of testing ahead of the official launch of the service.
Waymo says that each day its vehicles are in testing driving on closed courses, public roads, and in simulations. That testing is meant to allow Waymo to extend its vehicle capability and to test new driving skills along with new vehicle platforms and hardware. The accelerated testing has doubled the number of autonomous miles driven.
As of now, the Waymo fleet has driven nearly 2 million miles over a 12-month period. Waymo vehicles have driven over 4 million miles in 25 US cities so far. The new Pacifica vans are the most advanced of the Waymo autonomous fleet with Waymo-designed LiDAR, radar, and vision systems. The accelerated pace of testing allows the autonomous vehicles to gain more practice with advanced driving skills for driving situations like unprotected left turns and recognizing emergency vehicles.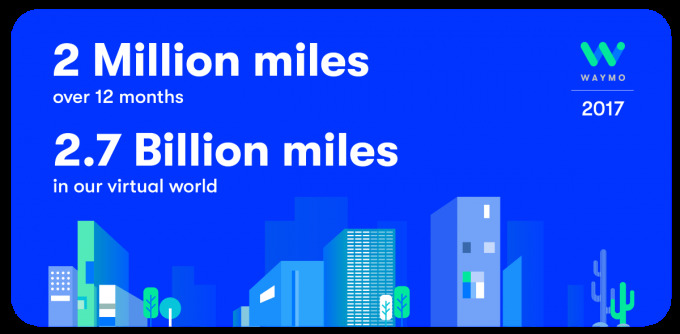 In addition to the miles driven in the real world, Waymo has racked up 2.7 billion miles of simulation driving in the virtual world during 2017. Waymo has published its third disengagements report for the testing program in California. The disengagement rate fell from 0.20 to 0.18 per thousand miles traveled.
The Waymo fleet drove 352,545 miles in California. Waymo doesn't specifically say how many disengagements its vehicles had in California. It's not clear how these disengagements will be handled when the ride-hailing fleet goes into service.
SOURCE: