Waymo self-driving taxi service app finally arrives on iOS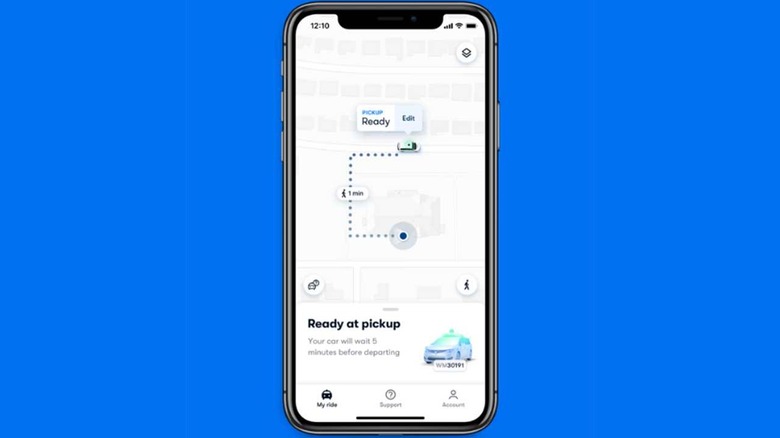 Waymo, Alphabet's self-driving tech company, has officially launched a mobile app on iOS, making it possible for residents in Phoenix to directly hail one of the company's autonomous taxis. The app for iPhone joins the Android version Waymo launched on the Google Play Store earlier this year. The move hints at the eventual large-scale launch of the Waymo One robotaxi service.
Waymo has been offering autonomous car rides to Phoenix residents under its Waymo One service for around one year. People who live in the region had been able to download an app to hail rides, but only if they were part of Waymo's program for early riders. Things changed back in April when Waymo launched the mobile app in the Google Play Store.
The Waymo app is now available on the App Store. iPhone users everywhere can now download our app, and those located in our Metro Phoenix service area can experience the Waymo Driver. https://t.co/TJhaY4RkOw pic.twitter.com/yKV62cr4gz

— Waymo (@Waymo) December 5, 2019
In a new announcement on Twitter today, Waymo announced that the mobile app is also now available for iOS users to download from the App Store. The app enables Phoenix residents to use an iPhone to hail one of the company's self-driving vehicles, giving them a chance to experience the new technology for themselves.
Of course, anyone who has an iPhone can download the app — you don't have to be in Phoenix to install it, you simply won't be able to order a ride. The vehicles are currently available to hail in the Metro Phoenix area, as well as regions in Tempe, Mesa, Chandler, and Gilbert.
To order a car, open the Waymo app and input a destination address. Tap to request a vehicle, then wait for it to arrive. The app includes a new feature that allows the rider to honk the car's horn, which helps people who have vision impairment locate their ride. Once the car arrives, Waymo says to simply get inside, put on your seatbelt, and hit the 'Start Ride' button.