Waymo One launched as commercial self-driving service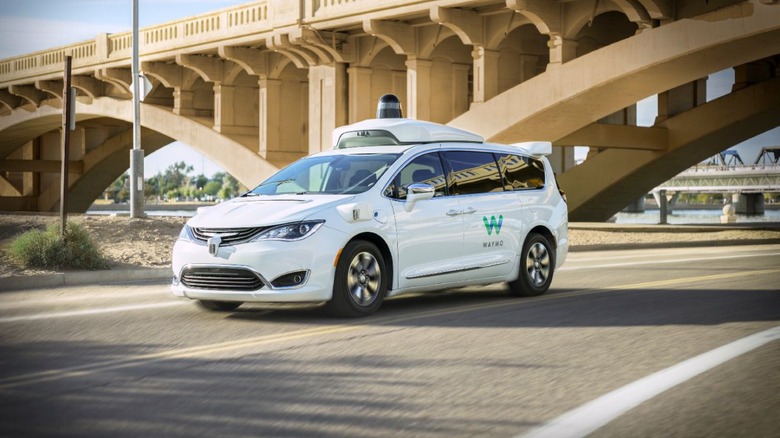 After more than a year of testing its self-driving cars in real-world scenarios, Waymo is ready to actually launch its commercial service. Today, the company announced that its self-driving service will be called Waymo One, and it'll first be launching in Phoenix. Don't expect to be ordering Waymo rides right away though, as this is going to be a slow roll out.
In fact, Waymo One at launch won't look a whole lot different from Waymo in testing. The company says that at first, Waymo One will only be available to the "hundreds" of people who have been participating in its early rider program. The plan, obviously, is to open up Waymo One to more riders in more places as time goes on, but it's clear that Waymo wants to take this roll out slowly.
"Over time, we hope to make Waymo One available to even more members of the public as we add vehicles and drive in more places," Waymo CEO John Krafcik wrote in a blog post today. "Self-driving technology is new to many, so we're proceeding carefully with the comfort and convenience of our riders in mind. At first, Waymo-trained drivers will supervise our Waymo One vehicles."
Even though Waymo is moving into commercial self-driving, the early rider program that helped get it here will continue, even after Waymo One eventually expands to new riders. Waymo says that it will use the early rider program to give it "ongoing insights" and test new features before they make their way to Waymo One.
Waymo has posted a separate article in which it explains the riding experience. Ordering a ride through Waymo One seems to be just like ordering a ride through any other ride hailing app, though during the trip, riders will be able to pull up Waymo's support channels on their phones or on the in-car displays to answer any questions they might have about self-driving vehicles.
This is a big step for Waymo, so we'll definitely be watching to see what happens next. Expect Waymo One to take its launch slow, especially given some of the recent hesitancy surrounding self-driving cars. We'll be keeping an eye out for more information, so stay tuned.