Wayfindr aims to help visually impaired with major investment from Goolge.org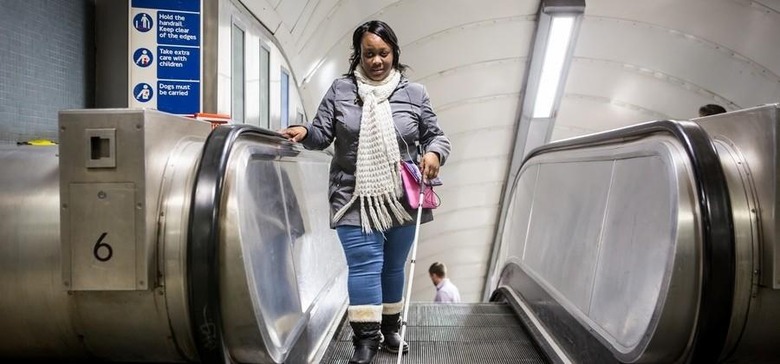 Google has an arm that goes by Google.org that makes investments into different sorts of non-profits. One of the firms that Google.org has invested in is called Wayfindr. Google has sunk $1 million into the company to help it with its goal of creating standardized guidelines for smartphones to help guide the visually impaired through urban environments.
Wayfindr wants to make it easy for the blind and visually impaired to get around using beacon tech and audio descriptions to guide them between different points. The company originally intended its app to be freestanding, but testing shows that the Wayfindr app was more effective when integrated with location and navigation services.
That led Wayfindr to seek to create and open and standardized guideline for tech could be deployed in transportation systems or indoor venues like malls and hospitals. The standard intends to have info like what should be said and in what context it needs to be delivered.
The goal is also to help venues to know what technology is right for their environment be it Bluetooth or WiFi for indoor navigation. The standard is currently in trials and Wayfindr hopes that it will be able to use Google's money to expand the trial into other environments.
SOURCE: CNET