Waterproof Sony Walkman W274S aims at active users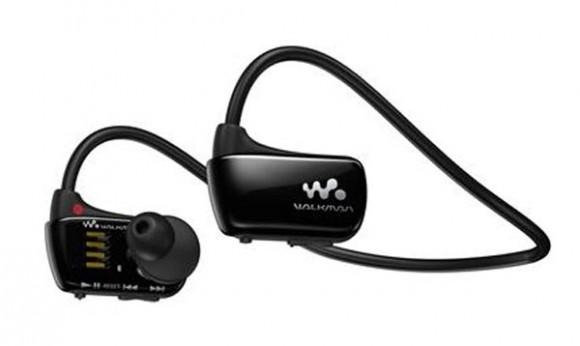 Sony has pulled the wraps off a new Walkman wearable audio player called the Walkman W274S. This Walkman headset isn't just waterproof enough to survive sweat and the occasional spill, Sony says you can actually swim while wearing this Walkman.
The headset uses a mashup of on ear and in-ear technology. The electronics sit on the outside of the ear, but there are earbud tips that stick into your ears. The integrated 8 GB of storage promise enough space to pack in 2000 of your favorite songs.
The 2000 number does depend on what format your tunes are in, Sony says 2000 tracks fit into 8 GB of storage if recorded at 128 kbps. The headphones are specially made with increased water resistance to prevent water from getting inside the headphones while you swim.
The headset should remain stable because it has an over the ear and behind the neck wrap around boom to keep them in place during activity. The headset is waterproof up to 2 m allowing you to dive under the surface and still listen to your favorite music. The headset will be available in Europe this month at an undisclosed price.
SOURCE: Sony