WatchMI Adds More Smartwatch Controls Without Adding Hardware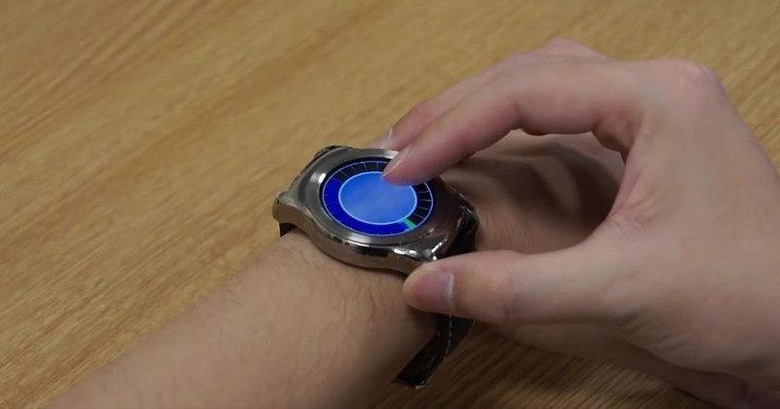 Most smartwatches these days, except for the likes of the Pebble, have touch screens that try to make using these wearable devices easier. But unlike the bigger touchscreens on our smartphones, the surface area of smartwatches make it harder to utilize multi-touch gestures. As such, most of the time users are limited to taps, tap and hold, and swipes. Researchers from the University of St. Andrews are proposing a new interaction method they have dubbed as WatchMI, which adds three more touch-based gestures to any smartwatch, without requiring additional hardware at all.
WatchMI utilizes motion sensors, namely accelerometers and gyroscopes, that are present on almost any modern smartphones. As it is mostly a software-based solution, however, it would require a smartwatch platform that is more receptive of hacks like this. Fortunately, Android Wear happens to be one such platform.
The basic concept of WatchMI is that it uses data from those sensors to interpret three kinds of gestures: twisting, panning, and pressure. Of course, the sensors are almost always in use, so in order to activate WatchMI's controls, the user will have to keep one finger down on the screen while performing the appropriate gestures.
In twisting, the user twists the smartwatch itself left or right to affect movement. This is like a poor man's equivalent of the Samsung Gear S2's rotating bezel. With pressure touch, WatchMI becomes sensitive to the amount of pressure applied on the screen, usually around the edges. Again, a poor man's 3D Touch. And finally, panning introduces a sort of joystick-like control to the smartwatch.
In theory, WatchMI is something that any Android Wear smartwatch support, given it requires no new hardware at all. It does, however, seem to require a bit more dexterity and grip that normal, since users will need to keep a finger on the screen or press harder than usual.
SOURCE: University of St. Andrews