Watchable, Comcast's YouTube killer, launches in beta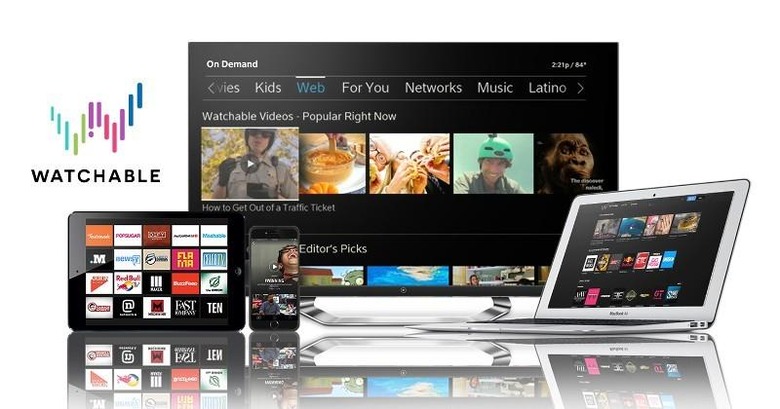 Last month, Comcast was tipped to be eying a slice of the video streaming business to challenge the near invulnerability of YouTube. Now the cable company confirms that rumor by announcing the beta testing phase of its new service simply called "Watchable". Aiming to "connect creators of compelling content with viewers", the Internet video streaming service gathers a few known brands and channels in the media scene in the hopes of leaving a market in an already crowded space, most of it occupied by the hulking Google service.
Comcast labels Watchable as a cross-platform video service. And by that it means iOS, the Web, and its own Comcast X1 set-top box. No Android yet though. Comcast proudly lists 30 partners for its maiden voyage, which include AwesomenessTV, Buzzfeed, CelebTV, Collective Digital Studio, Defy Media, Discovery Digital Networks, Fast Company, Flama, Future Today, GarageMonkey, GoPro, Jukin Media, Machinima, Maker Studios, Mashable, Mic Media, NBCUniversal, Network A, Newsy, The Onion, POPSUGAR, Red Bull, Refinery29, Scripps Networks Interactive, Tastemade, TEN, TYT Network, Vice, Video Detective and Vox.
That's undoubtedly a sizable number, but it still pales in comparison to what other older video streaming services already have in their roster. Comcast, of course, to add more partners in the future and to customize the service to make it more personalized. That also means being able to share your favorite videos via social networks.
That said, despite Comcast's undeniable weight in the industry, Watchable still isn't a sure fire success. Comcast says that it is confident it will be able to offer a unique service that curates the best content from popular brands, but those are sometimes the exact same content those brands make available on, say, YouTube. And that's not yet counting the other new video streaming services that have sprung up lately, like Verizon's Go90, also trying to take a bite out of YouTube's large pie. Needless to say, it might be an uphill battle for these new challengers.