Watch this: Project Ara modular phone boots up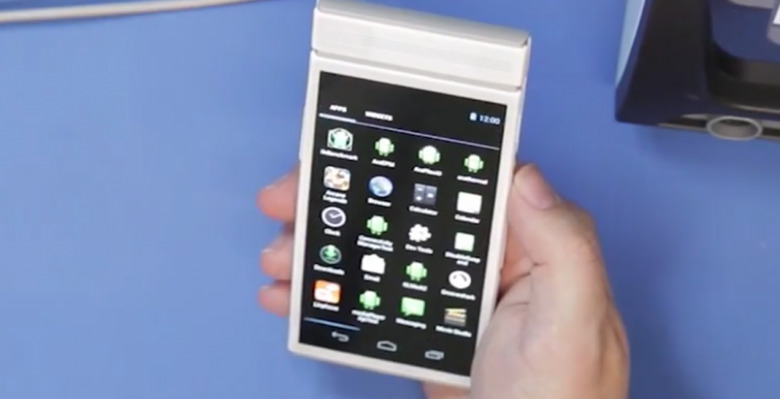 When we first heard about Project Ara (or Phonebloks, if you prefer) here at SlashGear, our eyes lit up. The idea that we could switch-up the spec sheet on our phone was — and is — beyond exciting. Making your phone much more personal via hardware is a brand new take on what smartphones should be, but it's coming slowly. Luckily, Google has been great to share details of their project as it happens, and have released a new video showing another big step toward true customization.
We're not yet ready to have this new smartphone concept in-hand, but Project Ara is coming along nicely. In the below video, we get an extended behind-the-scenes look at the hardware for Ara, and a really good look at some of the components and how they'll work with the actual skeleton.
We also see the device actually booting up, something Google had trouble with at Google I/O this year. There's not much going on just yet (the screen is full of Dev apps and such), and it's plugged in — but Project Ara is alive.
Google will hold their second Project Ara Developers conference in January, which serves to be as much "state of the union" as it is a "let's push forward" get-together. There's still, obviously, a lot of work to be done, but what we're seeing so far is tremendously exciting.
We just wish we knew when we'd see it available for purchase.