Watch this: House of Cards Season 3 trailer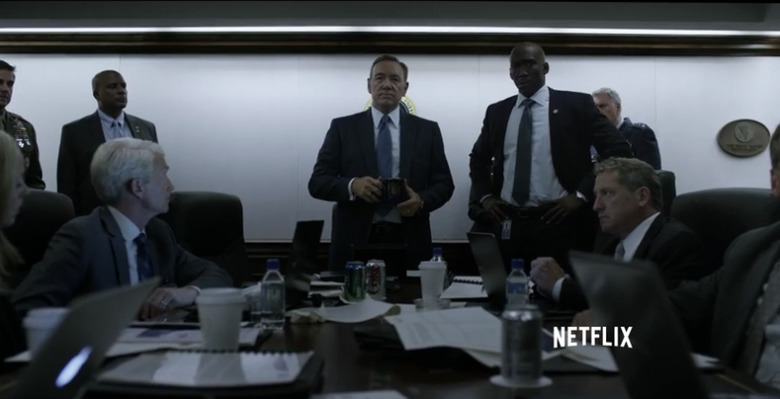 The last time we saw Frank Underwood, he was staring right back at us. His cold, pale stare finding us through a window on Air Force One as he and Claire boarded, bound for solitude if nowhere else. Now the full trailer for season three is out, and we see why his presidential gaze has hardened. Scorned lovers, guilty consciouses, and political tension dot the 30-second clip. As Frank faces the nuance of Presidency, things start to unravel.
We can also get a few clues as to what's gone on since the last time we checked in on the Underwoods. It seems Doug really did die in the forrest, though his assailant is nowhere to be seen — yet. Frank also doesn't look to happy with Doug's replacement, likely because he can't trust him as deeply.
Our favorite hacker form season two is back, this time in an official role with a Government agency. It's not known which agency that might be, but his reaction to something on his screen suggests we're about to have an Edward Snowden-ish plot line. Remy's lobbying has also found its way to the top.
Claire, Frank's wife and (often) backbone, is also cracking under the pressure. It seems her outlook on what they've done to reach The White House has changed now that they're there.
"We're murderers" she tells Frank. "We're survivors", he replies.
February 27th can't get here fast enough.