Watch This: BMW Controls A GoPro Right From The Dash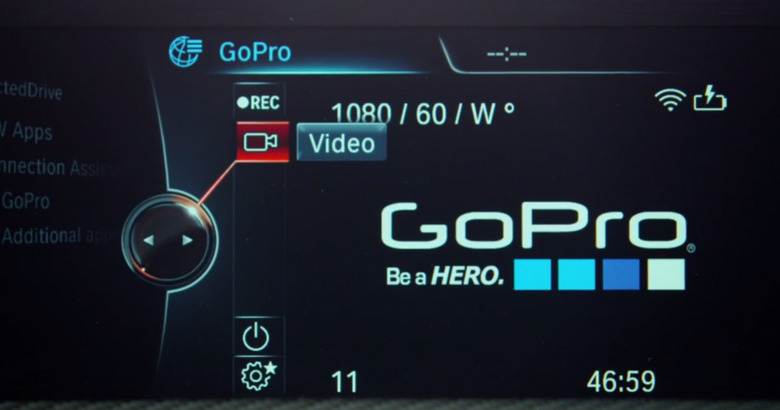 If you've got a car that can hustle, chances are you've at least thought about taking it for a spin and filming it. BMW owners will want to check out the video below, which gives us our first official glimpse of an M3 and M4 controlling a GoPro camera right from the dash. Using your smartphone as a backbone for the functionality, BMW just made driving for sport a lot more fun.
Best of all, it's not simply a record/stop button on the car's dash. Aside from the normal functionality offered with a GoPro, you will get a few driver-specific items as well. Leisurely driving will operate a touch differently from night driving, and you even get a few timelapse features for different road conditions.
You can also put the camera into standby mode, see how much memory is left, and track the battery status. The camera taps into your smartphone, which then feeds all the necessary info to your dash via the BMW app compatibility. This feature is available on all 2012 or later BMW and MINI models fitted with a compatible head unit.
Filming a drive can be a great bit of fun, and a quick jaunt around a track can be challenging. Whether just for fun, or in competition with some friends, BMW will at least make sure your video is the best it can be. Check out the video below for a good look at what you can do with a BMW and a GoPro.