Watch SpaceX nail Falcon 9 landing after launching US spy satellite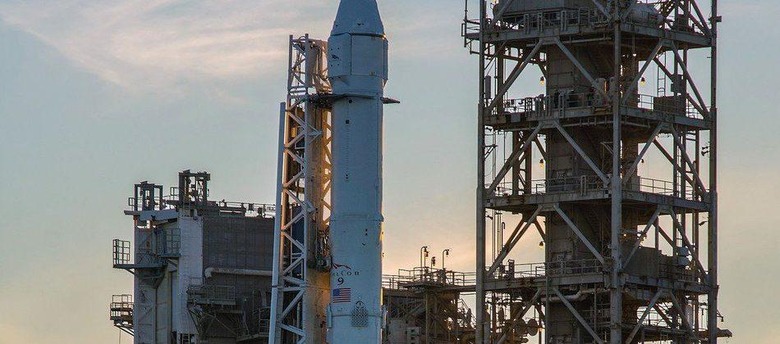 Today was a good day for SpaceX, because not only was its Falcon 9 rocket at the center of a military launch – a longtime goal of Elon Musk's – but the entire mission went off without a hitch too. Well, we assume the whole thing went off without a hitch, as we don't have many details on the mission itself. The landing, however, was just about as perfect as SpaceX could want, with the Falcon 9 rocket landing safely back on Earth.
Why are we left assuming that the mission was an overall success? This was a mission for the United States military that saw SpaceX's Falcon 9 rocket carrying a spy satellite into low-Earth orbit. Due to the nature of the mission, we don't get to know all of the fine details.
Indeed, we didn't even get to watch the entire mission during today's livestream – something of an oddity for those who are used to watching these things play out. Instead, the camera focuses on the rocket the entire time, following it as it detaches from the payload and makes its way back down to Earth. Less than 10 minutes after launch, the rocket was safely on terra firma, touching down on Landing Zone 1.
By now, this is becoming a common occurrence for SpaceX. The company has successfully landed numerous rockets already, but this is the first time it's done so on a mission for the US Department of Defense. You can see the live stream posted above, with the launch kicking off around 17 minutes and 40 seconds in.
This launch was actually supposed to happen over the weekend, but it was delayed by one day shortly before lift off. SpaceX named a sensor issue with the Falcon 9 rocket as the cause of the delay, but it looks like that was sorted out quickly. This is certainly an exciting time for SpaceX, because this successful launch likely means that it can look forward to more military missions in the future.