SpaceX's first military satellite launch delayed one day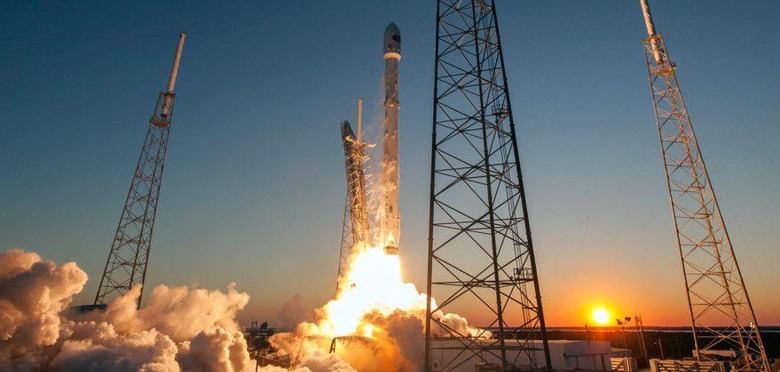 Sunday morning was the scheduled time for SpaceX's latest Falcon 9 launch, where it would carry out its first mission for the US military, but the rocket company was forced call a one-day delay at the last moment. The launch was due to take place at Cape Canaveral at 7:00 AM ET on April 30th, but a sensor issue with the rocket prompted a cancellation less than 60 seconds to lift-off.
With a growing number of successful launches — and landings — under its belt, this mission is to be the first to see SpaceX handle a national security payload. The Falcon 9 rocket is set to deliver NROL-76, a spy satellite, into Earth's orbit for the military's National Reconnaissance Office.
Standing down today due to a sensor issue; backup launch opportunity tomorrow morning.

— SpaceX (@SpaceX) April 30, 2017
The rescheduled launch will now take place one day later, on Monday, May 1st at 7:00 AM Eastern. SpaceX will then follow-up with another attempt at landing the rocket's first stage on solid ground at the Kennedy Space Center, an achievement much harder than the typical floating platform landings at sea.
As this mission is being carried out for the NRO, SpaceX can't be very forthcoming with details on the satellite's final destination or what its true purpose is. It was probably better for the rocket agency to play it safe and delay the launch than risk losing the payload on their first mission for the military.
Monday morning is still expected to have mostly clear weather, making conditions favorable for the launch. SpaceX will continue to broadcast live footage of the launch and landing attempt, so be sure to tune in.
SOURCE SpaceX, Mission Overview