Watch made from Micro HDD is a geeks dream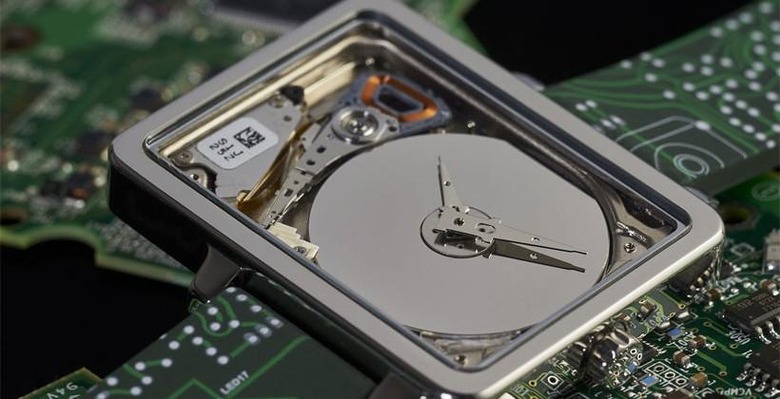 There are plenty of geeky watches out there. Some of them have strange lights that tell time in a manner so complex you have to read instructions and learn to tell time on them. There are also plenty of smartwatches on the market that interface with your smartphone. A new watch has debuted that is a different sort of geeky called the HDDWatch.
The HDDWatch is made using a 1-inch hard drive with the drive platter making the watch face and the hands look like the reader arms from inside the HDD. The case of the watch is large and was made to fit around the size and shape of the HDD faceplate. The watchband looks like a printed circuit board.
This is not a smartwatch and there are only two varieties of the watch. One is made for people who wear a watch on the left hand and the other for those who wear it on the right. Dimensions are 47 x 37 x 8mm not counting crown and lugs. A black leather strap is available for those who don't want the circuit board design.
The project is on Indiegogo, was seeking €3,500, and has raised over €29,000 so far. Funding for the project ends on December 17. A DIY version of the watch you build yourself will cost €75 with shipping in February. A ready to wear version in either left or right styles costs €150. Shipping outside of Europe costs another €20. Ready to wear watches are supposed to ship this month.
SOURCE: Indiegogo