Watch Lockheed Martin laser-blast drones from the sky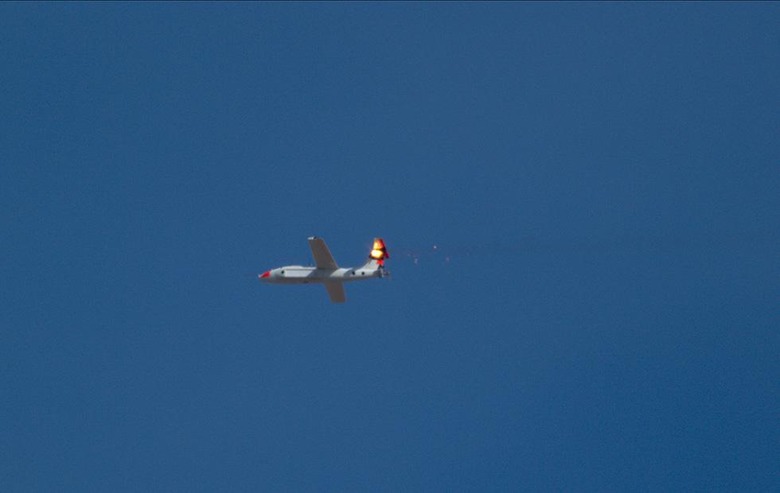 Lockheed Martin has demonstrated a new laser weapon prototype that is able to shoot drones out of the sky. The prototype was recently tested at the US Army's Space and Missile Defense Command last month, where an Advanced Test High Energy Asset system called ATHENA was able to take down a total of five drones with about a 10ft wingspan each.
According to Lockheed, the test demonstration had a 100-percent success rate; the company has made a video of the process available for anyone to watch (below). While shooting drones down with laser sounds like something out of Star Wars, the actual demonstration of it isn't quite as exciting — it just looks like some drones catching on fire before falling to the ground.
Since the test, both Lockheed Martin and the US Army are conducting reviews of the downed drones to gather data for further refining ATHENA, which is itself a 30-kilowatt class of laser weapon. Lockheed has a partnership with the Army Space and Missile Defense Command for research and development of this particular system.
ATHENA itself isn't limited to one place, and is instead a ground-based system that can be transported to where it is needed. This is only a foundation of sorts for research that could lead to the development of more powerful laser-based weapons for the military. In this case, the laser was able to take down moving targets.
SOURCE: Lockheed Martin