Warner Bros registers 15 Batman Arkham domains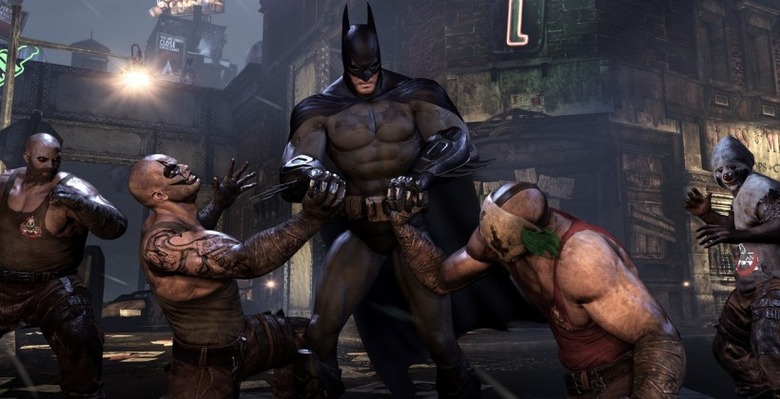 Batman: Arkham Asylum and Batman: Arkham City are widely considered to be two of the best superhero games ever created, with each launching to critical acclaim and wild commercial success. Naturally Warner Bros will want to keep its Batman gravy train rolling, and today we're hearing about 15 new Arkham-related domains the publisher has on file. Does this mean a new Arkham game is on the way? Almost certainly.
Of course, you'll want to take any rumors with a grain of salt until we get official confirmation from the company, but after the success of the first two titles, the idea that Warner Bros would just let the series linger seems silly. The domains were uncovered by Fusible, and were apparently filed by MarkMonitor, a brand protection company Warner has turned to in the past in an attempt to keep secrets from getting out. There are 15 domains in all, with each one using the word "Arkham" in one way, shape, or form.
The list includes domains such as arkhamuniverse.com, dcarkhamverse.com, batmanarkhambegins.com, and batmanarkhamstories.com. At the moment, none of the 15 domains actually lead to any kind of website, so it's pretty clear that Warner is just sitting on these for the time being. If these are for an upcoming video game, it seems that "Arkham Universe" would be the mostly likely name, though with a list of 15 potential titles, Warner definitely has plenty of options.
Then again, these may not be for a video game at all. With Christopher Nolan's Batman trilogy now finished, Warner may look to the successful Arkham series of games as the inspiration for a new Batman movie. While a new Arkham game seems much more likely, it would be foolish to rule out anything when we're talking about money. Stay tuned.