Warm up with Motorola's new rugged laptops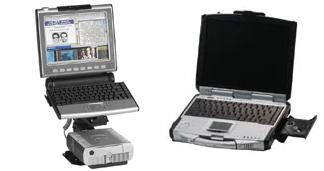 All-in-one devices are commonplace these days. Phones that are PDA's, printers that can scan, copy and fax. It seems that if you look close enough at any new gadget, you'll find something else crammed inside. How about a heater built into your laptop? Motorola has you covered there.
Granted, the heater isn't meant to keep you warm, so don't get too excited. Although, in the event that you were in danger of freezing to death, many laptop batteries can catch fire, so that might keep you warm. But seriously, the heater is actually meant to make sure that the hard drive is warm enough to spin up without being damaged by the cold.
You'll find the heating function in Motorola's MW810 and ML910 rugged laptops. Expect to see these make their debut at FOSE later this year.
Motorola Releases Rugged Laptops, Includes Heating Mechanism? [via gizmodo]