Wargroove: Double Trouble DLC arrives next month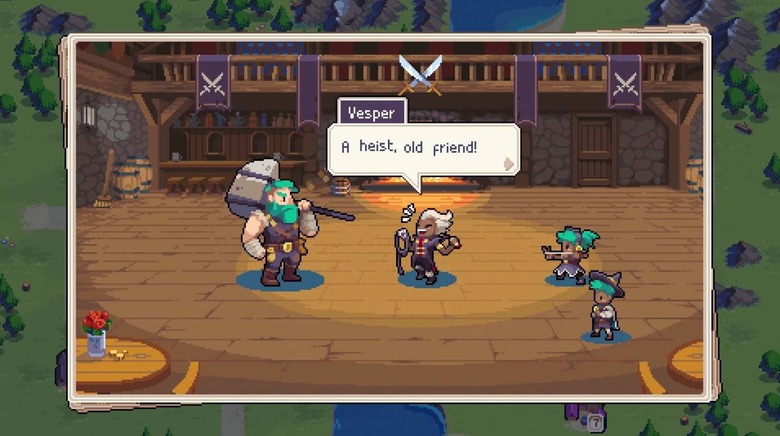 There were a lot of really solid games that released in 2019, but one that got a lot of attention from indie fans was Wargroove. Developed and published by Chucklefish, on the surface, Wargroove seems like a spiritual success to Nintendo's Advance Wars franchise, which has sat dormant for some years now. We learned today that a year after the game first debuted, it's about to get a DLC expansion.
This expansion is called Wargroove: Double Trouble, and Chucklefish revealed it today using the launch trailer you see below. So far, this trailer is our only source of information about the expansion, but it does briefly cover what's included in it. First and foremost, we'll see the addition of a new faction: The Outlaws.
There will also be a new campaign featuring the Outlaws that will be playable in both single-player and co-op, along with two new units – thieves and riflemen. We'll also see added support for online lobbies so you can easily set up multiplayer matches or co-op sessions, and finally, a new volcano biome will be added to the map maker so you can make lava-filled battlefields.
All in all, it sounds like a pretty beefy update for the game, which is why it's surprising to hear that Chucklefish will offer it for free. Wargroove itself is fairly inexpensive, coming in at $20 on Steam, Xbox One, Nintendo Switch, and PlayStation 4.
PC, Xbox One, and Switch owners will see the DLC launch on February 6th. PlayStation 4 owners will have to wait a little bit longer, but unfortunately, Chucklefish didn't give us a firm release date for the platform. We'll keep our eyes peeled for more, so stay tuned.