Warframe port on its way to Nintendo Switch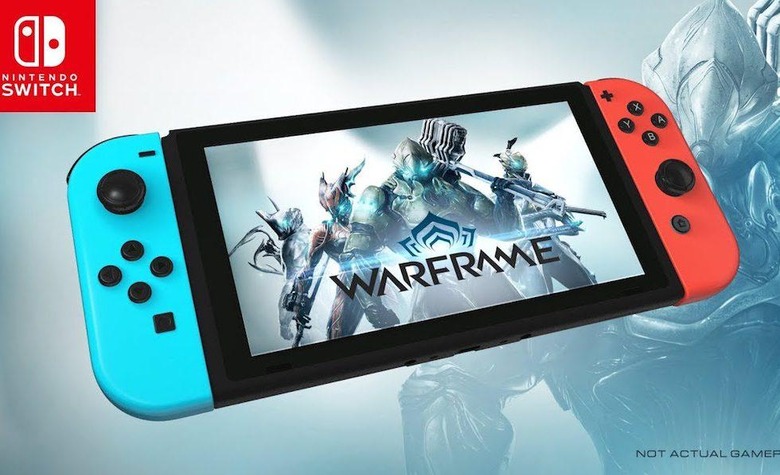 Nintendo's Switch console continues to be successful in attracting a wide range of indie games and big-name titles from other platforms, and now it's landed another port of the latter. Warframe, the popular sci-fi third-person shooter, is coming to the Switch. The announcement was made by the game's developer and publisher Digital Extremes at this weekend's TennoCon, an expo dedicated to the fan community.
No release date information was shared, unfortunately. But Digital Extremes did reveal that the Switch port of Warframe was being handled by Panic Button, the same studio responsible for bringing Doom, Wolfenstein II: The New Colossus, and Rocket League to Nintendo's hybrid console. These titles were hits on PS4, Xbox One, and PC, and their Switch ports were well received, albeit with some imperfections and technical limitations.
Panic Button's involvement indicates that Warframe players can expect a quality port from the Switch version, and one that's as close as possible to the original.
First released in 2013 on PS4 and PC, followed by Xbox One in 2014, Warframe has steadily grown to become on of the most-played titles on Steam. The game is a free-to-play, co-op experience, where players can explore huge, open worlds. While a shooter, Warframe features a number of RPG elements, putting players in the role of cyber-enhanced warriors armed with both guns and bladed weapons. Their "Warframe" armor can be enhanced with over 35 unique sets, hundreds of weapons, thousands of customization options, and a widely flexible mod system.
SOURCE: IGN