Warcraft movie details and concept art revealed by BlizzCon 2013 panel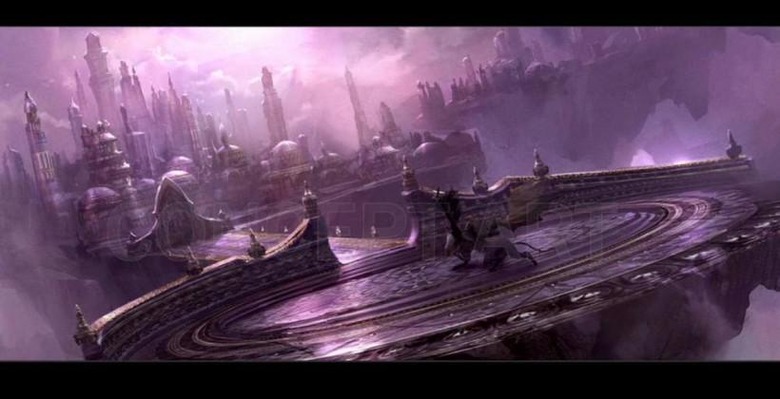 Warcraft, the movie, has been rumored and speculated about for a while now, with it being tipped a few months ago that production would start next year. At BlizzCon 2013, a panel provided a fair bit of details about the upcoming movie, which IMDB lists as being slated for released in 2015, as well as a few pieces of concept art for the upcoming project.
Warcraft, for those not in the know, is a theatrical adaption of the ever-popular World of Warcraft game, which is set to arrive on December 18, 2015. While some details about the movie have been known (and more have been speculated about), a lot has been left to the imagination regarding what enthusiasts and fans can expect. The BlizzCon panel put some of these questions to rest, particularly concerning elements of the movie's plot.
Warcraft is set to take place from both orc and human perspectives of the conflict, and will be a story of origins. The humans (in the movie) will have Anduin Lothar as their hero, and the orcs will have Thrall's father, Durotan, as their hero. It won't take the typical good-versus-evil bend that many movies stoop to, however, instead being described as a red-and-blue deal.
The story will focus on both sides, but who will be playing these individuals wasn't divulged. There are actors in mind, but no one on the panel would say who those actors are, only going so far as to tease that Warcraft will apparently feature "strong female characters" as well. Information about the movie's style, however, was covered a bit, and as you might expect, viewers are in for a gritty experience.
Warcraft will have both a mix of CG effects and live action, and will be "gritty, muddy, down in the dirt, covered in grime," being described as comparative to the movie Gladiator. Said FX director Bill Westenhofer, "The swords that are being built are the biggest swords that a human can wield." Some of the visual effects will come from Light & Magic, and filming will start in Vancouver in 2014.
SOURCE: Joystiq