Warcraft 3: Reforged is here and gamers don't seem happy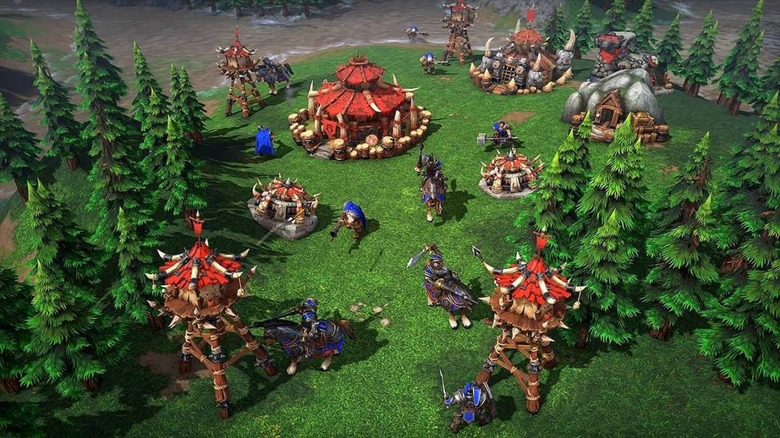 For more than a year, Blizzard has been building up to the release of Warcraft 3: Reforged. Blizzard has been tapping its classic games a lot in recent years, releasing both StarCraft Remastered and WoW Classic ahead of Warcraft 3: Reforged, so expectations were certainly high for this game. Unfortunately, it seems that Blizzard has failed to meet those expectations, as there's a lot of unrest in the Warcraft community at the moment.
If you take a look at either the Warcraft 3 subreddit or the official Warcraft 3: Reforged forums on Blizzard's website at the moment, you'll be greeted by a lot of unsatisfied players airing their grievances with Blizzard. There are some positive threads to be found in both places, but for the most part, it seems that the feedback is negative.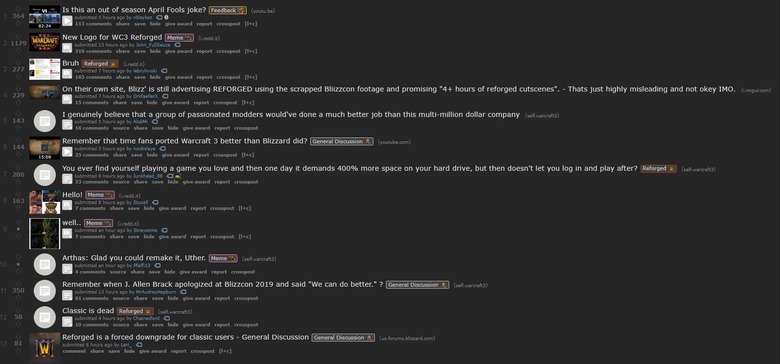 Aside from criticism of Reforged itself, one of the chief complaints seems to be about how Blizzard has essentially combined Warcraft 3 classic and Warcraft 3: Reforged with this release. Warcraft 3 has had a dedicated following of players for the past 18 years who still regularly played the game, but now that Reforged is out, they no longer have the option of playing with the classic client. Instead, they have to play through the Reforged client, which offers a toggle that switched between "Reforged Mode" and "Classic Mode."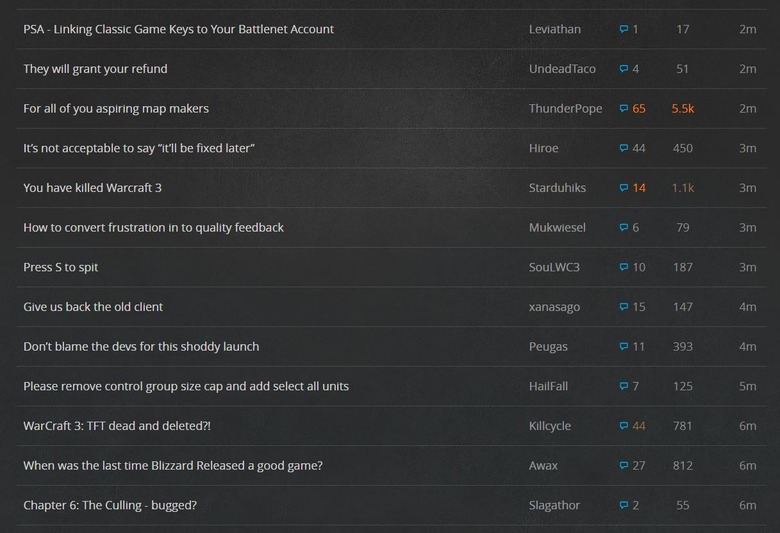 This is true even for those who didn't buy Reforged and wanted to simply stick with classic Warcraft 3, leading a lot of those players to call foul on Blizzard. Add to that a remaster that feels underwhelming to a lot of players, and it appears that many Warcraft fans have a bone to pick with the company.
It seems that Blizzard has remained mostly silent in the face of this criticism, so it'll be interesting to see how the company responds to these complaints. One thing is clear: regardless of how good of a game Warcraft 3: Reforged may be, there are a lot of fans who aren't happy with this launch. Stay tuned.