Want an even more premium HTC One M9? Try Goldgenie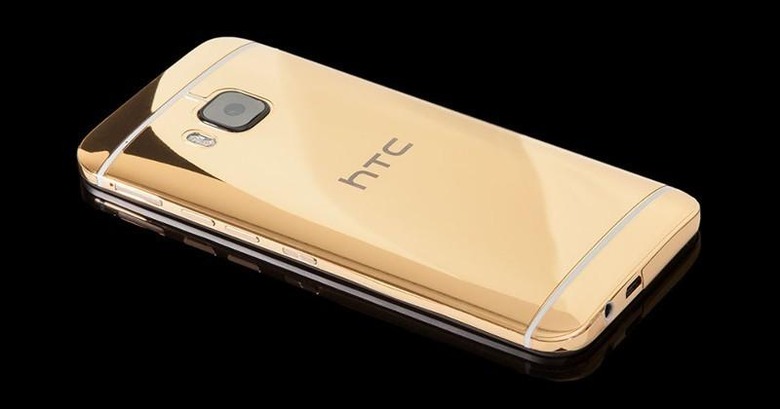 HTC would try to remind you every chance it gets about how the One M9 was meticulously designed and crafted like a premium watch, with an attention to detail and materials like no other. Almost to the point that they may have forgotten that they're trying to make a 2015 flagship. For some, however, especially die hard HTC fans, that just isn't enough. Fortunately for them, Goldgenie is once again ready to take your money in exchange for one of three exquisitely designed gold, or platinum, HTC One M9.
Goldgenie has been at this for a long, long time now, putting out luxury versions of common flagships. It has become one of the more popular and trusted names in the smartphone gold plating biz. Considering who the One M9 already looks premium and such, it seems almost overkill to still have it gold plated. But hey, even the iPhone 6 had its time with Goldgenie.

Just as the One M9 itself came in three color options, so does the Goldgenie version. Available in 24k Gold, Rose Gold, and Platinum. Each purchase of a Goldgenie One M9 comes with the usual luxurious Cherry Oak finished box, so that your equally luxurious One M9 won't have to settle for a less flattering storage option. Goldgenie's gold plated smartphones are SIM free and network unlocked, so you won't have to worry about picking the wrong carrier version, which is definitely going to burn through your wallet even more.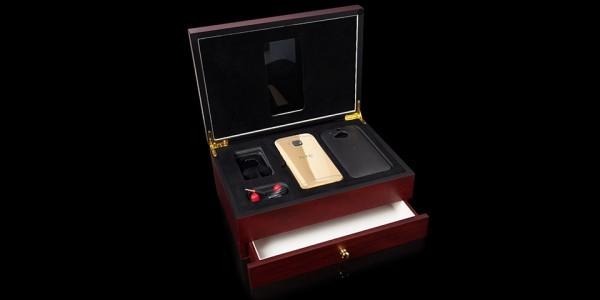 And burn it will anyway. The Goldgenie HTC One M9 costs 1,580.83 GBP ($2,468), but Goldgenie does require a 50 percent deposit of 790.42 GBP ($1,234). That's just for the 24k Gold version, with higher prices for Platinum and Rose Gold. But you already probably expected that price range. Alternatively, if you do already own a regular One M9, you can opt to send that one instead and let Goldgenie plate it for you for 822.50 to 897.50 ($1,284 to $1,400) depending on the material.
You'll probably have to ask yourself, however, if it will be worth spending that much for a gold plated One M9, even if you do have the wealth for it. Unless you have fallen madly in love with this particular generation of HTC's flagship, there might be other more worthy options of getting a luxurious golden glow.
SOURCE: Goldgenie