Want An Apple Watch? You'll Need An iPhone, Too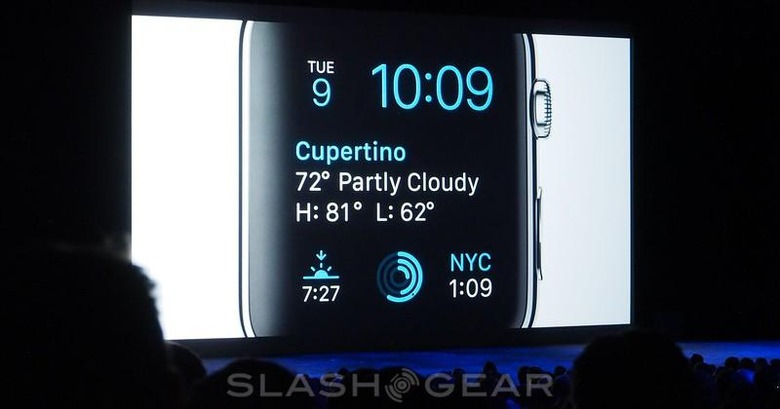 As you may have expected, Apple didn't make their new stuff play nicely with outside devices. To that end, Apple's Watch is going to need a little help — from another big Appel product (literally). Like any other smartwatch, the Apple Watch needs a smartphone to back it up.
not just any smartphone, though. If you're interested in Apple's wearable, you'll need an iPhone. Moving forward, it's likely that iPhone will need to be a more current model. Apple's Watch has a pretty strong Health app angle, so you may need an M7 coprocessor or better. Apple didn't say which iPhones were needed, but you'll definitely need one.
Depending on what the Apple watch will cost, it could be a significant investment. The iPhone 6 will be right around $750 total, and if the Apple watch gets tot hat rumored $400 price point — that's over $1,000, just on a phone and smartwatch.
It's not yet known if Apple is allowing the iPhone to be bundled with the Watch on a carrier subsidy, much like T-Mobile does with accessories (hint, hint Apple). For now, just know that Apple watch needs an iPhone. Even though it's a pretty different UI and experience, you still need a smartphone to keep things running.