Walt Disney Concert Hall gets AI makeover to celebrate the past and dream the future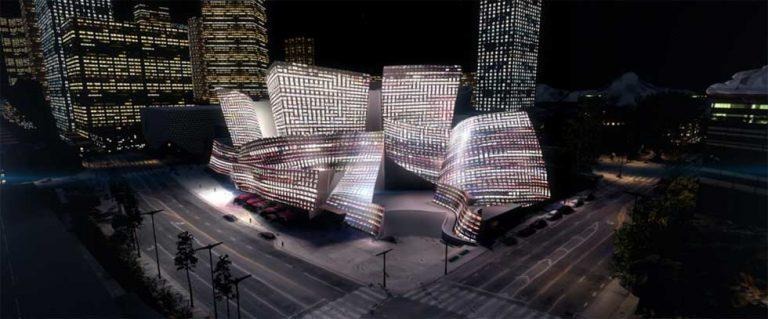 The Walt Disney Concert Hall (WDCH) is located in LA and is the home to the Los Angeles Philharmonic. The building was designed by architect Frank Gehry and is full of curved exterior surfaces that looks like something out of a Disney cartoon. The 100th anniversary of the Philharmonic will be celebrated next fall and to celebrate that anniversary an artist called Refik Anadol has teamed up with the Artists and Machine Intelligence Program at Google.
The goal of that collaboration was to pay tribute to the past and to dream about what the future might hold for the Philharmonic. Refik and Google engineers leveraged machine learning to wade through 45 terabytes of data that was made up of audio recordings of past performances at the WDCH and historic photos from the Philharmonic archives. The machine learning algorithms were able to look for patterns in the audio and images and create narratives the artist called "dreams" and then project those dreams onto the concert hall exterior walls.
To wade through 18,000 hours of audio recordings researcher Parag K. Metal created an audio browser tool that went through the giant archive of music and categorized it based on 256 different attributes like pitch, timbre, amplitude, tempo, tonality, and key. That tool allowed Refik and sound designers to pick specific memories created by the algorithm and then create a unique soundtrack to go with them.
The result is an installation called WDCH Dreams, a 12-minute projection that premiered last month. The projection ran in downtown LA for eight days with a new showing every 30 minutes from 7:30 p.m. until 11:30 p.m.
While the projection project is over, it can be seen in the behind the scenes video above. Through October of 2019 visitors to the WDCH can peruse the Philharmonic's archives in an interactive exhibit at the Ira Gershwin Gallery inside the hall.