Walmart's own Amazon Prime competitor tipped with special perks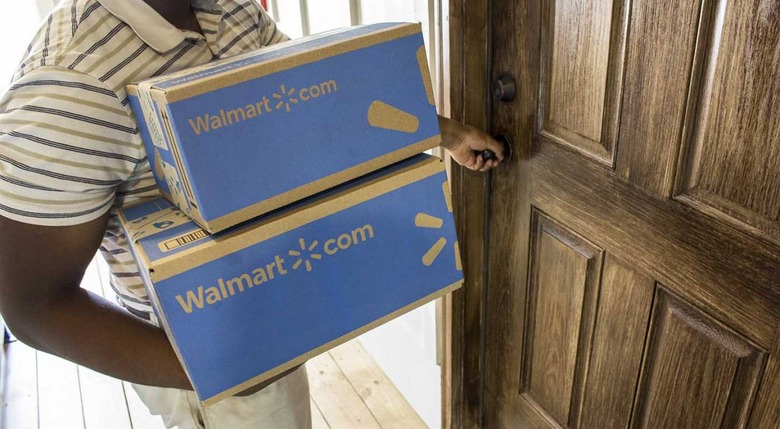 Walmart is gearing up to take on Amazon in a very big way, a new report claims, and it may involve special perks that the Internet retailer is unable to offer. The report alleges that Walmart will soon start testing its own subscription service called 'Walmart+' that will include unlimited same-day fresh grocery delivery from the customer's local grocery store.
Amazon is best known for its Amazon Prime service, which costs $119/year and enables customers to order goods online with one- and two-day delivery. The service has largely dominated the retail world for multiple years, straining companies like Walmart, which largely revolve around physical retail locations.
That may change in the near future, according to a new report from Recode, which claims that Walmart is preparing to launch a competing service called Walmart+ that will cost $98 per year and include same-day delivery of fresh grocery items. This is something that Amazon, at this point in time, isn't able to offer.
The Walmart+ project has been in the pipeline for around 18 months, the report claims, and a test of the membership program may go live starting in March.
Walmart reportedly plans to add various perks to the service over time, which could include things like prescription drug discounts, access to an in-store Scan & Go service, discounts on gasoline at the retailer's gas stations, and more. No specific perks have been determined at this time, however, at least according to the sources leaking the program.
Though Walmart did confirm the existence of a 'Walmart+' service, it didn't provide any details on what it has planned. Whether the alleged perks combined with the lower annual price will be enough to lure in Prime customers is yet to be seen. Though Amazon is unable to offer fresh same-day grocery deliveries to as many people as Walmart, its Prime service does include access to some free movies, TV shows, and music, among other things.