Walmart's AI-powered smart grocery store is now open to the public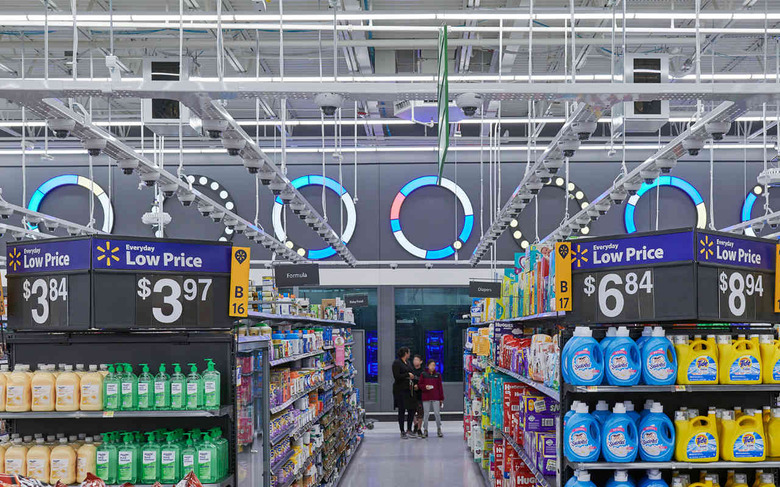 Walmart has opened the doors to its AI-powered smart grocery store located in Levittown, New York. The destination has been named the Intelligent Retail Lab (IRL), and it will be used to test 'new, innovative ideas,' according to the company. The smart Walmart destination features more than 30,000 items across 50,000 square feet of retail store.
The store is simply called IRL, and it is simultaneously familiar and quite unusual, at least based on Walmart's description. Customers will recognize the usual elements found in a Walmart store, but there are also some big differences, including a large data center containing servers and glowing blue lights.
As well, customers will see two large plexiglass windows that contain large displays; one features a colorful dynamic image that adjusts in real-time to imitate the movements of someone standing in front of it. Customers will also find educational kiosks throughout the store and Welcome Center that presents more technical info.
Walmart indicates that it will focus on individual aspects of the overall smart experience, kicking things off with a system that presents associates with real-time data on items that need restocked. A combination of analytics and cameras will monitor items that have been removed from shelves, alerting workers about specific products that need stocked.
Talking about the new store is IRL CEO Mike Hanrahan, who said:
We've got 50,000 square feet of real retail space. The scope of what we can do operationally is so exciting. Technology enables us to understand so much more – in real time – about our business. When you combine all the information we're gathering in IRL with Walmart's 50-plus years of expertise in running stores, you can create really powerful experiences that improve the lives of both our customers and associates.