Walmart to partner with Uber and Lyft to deliver your groceries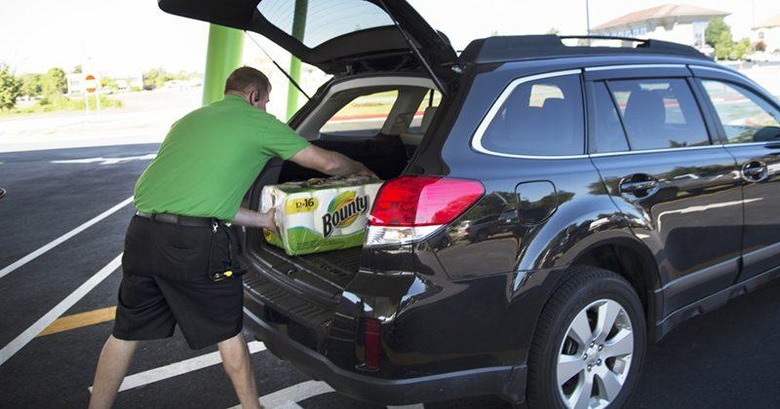 Have you ever wished that someone else could do all of your grocery shopping for you? You just make the list, and then someone shows up at your door with exactly what you ordered. Amazon can deliver a lot of goods to your door, including fresh food options in some locations. However, another major retailer wants to start delivering your groceries.
Walmart has no doubt started feeling pressure from Amazon over the years. The online giant provides competitive pricing, and free shipping (if you have a Prime subscription). Walmart, on the other hand, has the benefit of a physical location that you can go to at any time. But now it looks like Walmart wants to start delivering your groceries.
Sure, Walmart has a website that you can order goods from, but these don't include a lot of groceries. They're currently preparing to test out a joint venture with both Uber and Lyft that will allow you to order all of the food you need, and have it delivered straight to your door, on the same day.
Customers will be able to place an order online, and the employees will gather up everything that you need. They will then contact either Uber or Lyft, and place the goods in the car for transporting. Customers will pay between $7 and $10 to Walmart for the delivery. You will not pay anything extra to Uber or Lyft, for their services.
The company is planning to roll out the pilot program in Phoenix, and Denver. Depending on how the trials go there, they will likely expand into other areas, as well.
Source: Walmart