Walmart Smartphone Trade-In Program Detailed Ahead Of Apple Announcements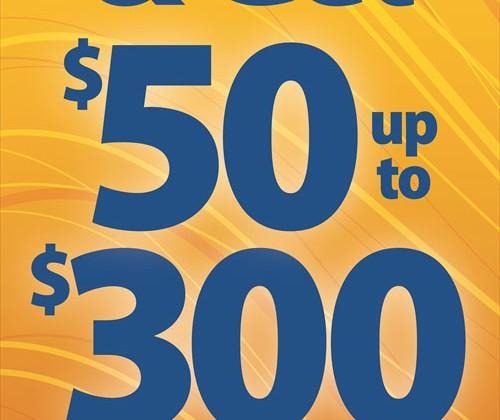 Today's a big day for smartphone fans who prefer the iPhone with Apple set to make announcements relating to new devices later this morning. Ahead of Apple's announcement of new iPhones, Walmart has announced that it will launch a smartphone trade-in program in the United States on September 21. Walmart also tips that it will have an additional announcement after Apple finishes its unveil this afternoon.
Walmart's smartphone trade-in program will give users an immediate credit of $50-$300 applied to the purchase of the new smartphone. How much credit customers get with the trade of the device depends on the device and its condition. Walmarts trade-in program is administered by CExchange.
The CExchange system in place Walmart will assess the value of the smartphone based on a series of questions on condition and specifications. If the consumer accepts the offer for their used device the credit can be applied to a new smartphone with a prepaid or postpaid wireless plan.
Walmart also notes that all smartphones that are traded in will be refurbished, reused, or recycled responsibly by CExchange. If you take advantage of this trade-in program I still suggest removing any personal information. The trade-in program will be available in over 3600 Walmart stores and Sam's Club locations around the country. An Apple iPhone 5 in good condition could be worth as much as $300 under the program.
SOURCE: Walmart