Walmart Selling New iPad Tonight At 12:01am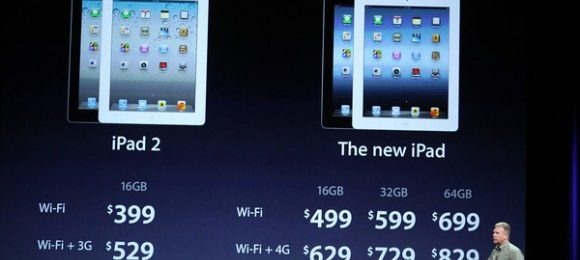 Walmart has announced that it will start selling the new iPad earlier than even Apple's own retail stores. The big-box retailer says that its 24-hour locations will begin selling the new iPad at 12:01am midnight tonight or technically tomorrow morning, eight hours ahead of Apple Stores, which are scheduled to open at 8am on March 16.
This is good news for those who wouldn't be able to make the 8am queues due to work obligations and it's also another option for those who missed out on the pre-orders, which are now sold out. If you're not an early riser, you can now prepare for trip to your local Walmart this evening to get your hands-on the third-gen iPad.
However, it looks like Walmart will only be carrying the $499 16GB WiFi-only version of the iPad. It will be available in both white and black, but it's not clear whether Walmart will be offering the 4G LTE version as well. Other places that will start selling the new iPad tomorrow morning, include Best Buy, RadioShack, Sams Club, and Target. Make sure to check out our full review of the new iPad.
[via ZDNet]