Walmart selling iPhone 4S as low as $114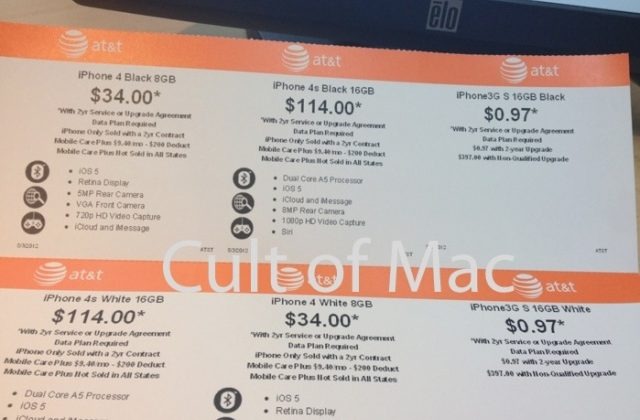 Select Walmart stores are offering a major discount on the iPhone 4S, perhaps just in time for a nice Mother's Day present. Earlier this morning, Cult of Mac reported that a Walmart location in Edmond, Oklahoma had listed the 16GB iPhone 4S for only $114. The Verge then found that another Walmart location in Austin, Texas was also offering the same deal.
The $74 discount, however, seems to only be available at a few select stores and does not apply to Walmart's online pricing, which currently lists the iPhone 4S at $188 with a note saying "store pricing may vary." Walmart also appears to be offering a deal on the 8GB iPhone 4S, cutting the price in half to $34, and the 16GB iPhone 3GS for $0.97.
It's not clear which Walmart stores are actually participating in the sale. 9to5Mac called 17 Walmart stores in the US and could not find any similar deals. And when calling the Frontage Road store in Edmond, Oklahoma, they responded saying that the iPhone 4S was "$114 this morning, for a little while..." but did not specify how long the deal would last.