Walmart Scan & Go finally Android after years on the iPhone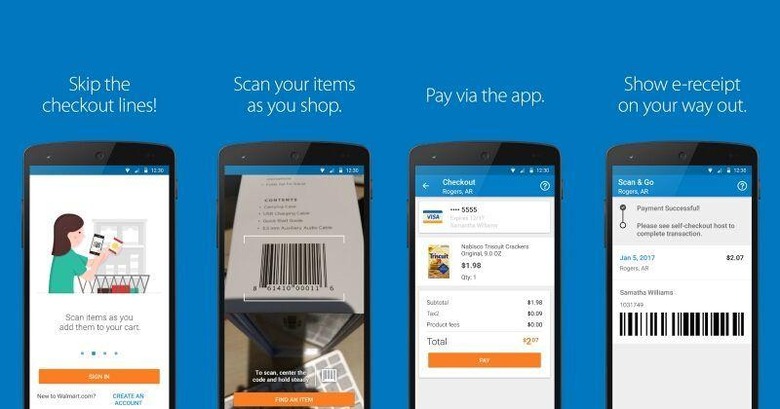 Checkout lanes in stores are famous for opportunities to practice patience. They don't have to be, not according to Walmart. Not if you have its futuristic Scan & Go app. Sadly, while that app has actually been in existence since 2013, it only existed for iPhone users. That changes today with Walmart finally rolling it out to Android users to enjoy skipping lines. That is, if you live near the one and only Walmart branch it's currently working in.
The idea behind Scan & Go is genius in its simplicity and, at the same time, sounds too good to be true. You simple scan the UPC code of item you want to add to your (physical) shopping cart using your smartphone. Then when you're all set, simply pay through the app as well. Before leaving the store, you show the receipt to the guard or authorized personnel and then you can wave those at the line goodbye, with a smug smile on your face. Thank you, technology!
Ideal as that scenario may sound, it also sounds like it leaves a lot of room for errors, potential theft, and people gaming the system. So far, there doesn't seem to be any massive outcry against Scan & Go, despite being on the iPhone for more than 3 years now. Either that speaks highly of the system or no one's really using it that much.
Either way, Android users can finally try it out themselves, whether it's really a big deal or just a bigger hassle than a traditional checkout. The one huge caveat to Walmart's Android release is that Scan & Go only works at Walmart #5260 in Rogers, Arkansas.
Download: Walmart Scan & Go on Google Play Store
VIA: Digital Trends