Walmart recall 1.5m bargain DVD players over fire risk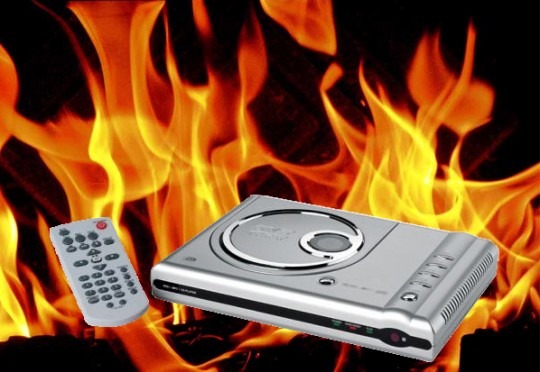 At just $29, Durabrand's DVD players were selling like hot cakes at Walmart stores.  Unfortunately it turns out that they're also going up in flames like hot coals, so the retailer is having to recall around 1.5m of them.  Apparently there have been twelve reported cases of the Durabrand player overheating, with five going on to catch fire and cause "property damage".
The player was on sale between January 2006 and July 2009, so there are plenty of people potentially affected.  Walmart themselves haven't confirmed anything, but it's believed that UK supermarket subsidiary ASDA also sold the players; we're yet to hear whether they, too, are being recalled.
If you have an affected Durabrand DVD player, the advice is to stop using it immediately and take it back to your nearest Walmart store.  Of course if it's already on fire then you probably shouldn't pick it up.
[via Engadget]