Walmart expands iPhone checkout feature to 12 more markets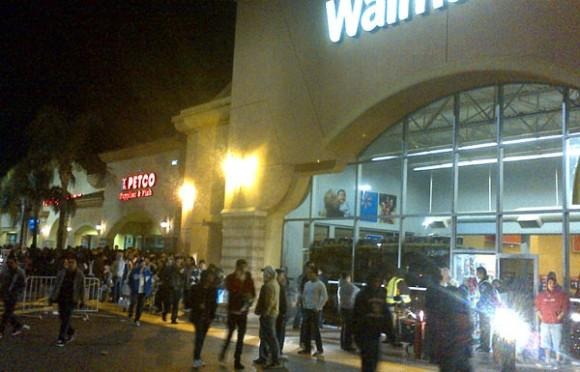 I'd wager everyone has shopped at Walmart at one point or another in their lives. I'd also wager that many people have had experiences where the checkout person was incredibly slow and seemed more interested in talking than ringing up your purchase. What you may not be aware of is that Walmart has been testing an iPhone scan and check out feature in some markets around the country.
Walmart has announced today that it is now expanding the iPhone scan and check out feature to 12 additional markets. The program is called Scan & Go and Walmart is bringing stores participating in the program to more than 200 stores from the current approximately 70 locations. Walmart began the pilot program near its home office in Bentonville, Arkansas in late 2012.
The program was later expanded to Atlanta and the latest increase will see it go even more locations. The Scan & Go service only works on the Apple iPhone, but Walmart says an Android version of the service will be available soon. The idea for the program is that shoppers can scan the barcodes on the items they want to buy using the Walmart app on the iPhone, iPad touch, or iPad.
The app will keep a running total of the costs of items they have put in their carts. Shoppers using the service can then go to the self-checkouts to pay, bypassing normal registers. As part of the program expansion, Walmart is also adding additional self-checkout lanes to many of its stores. Walmart says that about 1500 store locations currently have self-checkout lanes and another 1000 to 1500 stores should get the this year.
Walmart locations that will be getting the Scan & Go will be in the following markets: Denver, Colorado; Phoenix, Arizona; Omaha, Nebraska; Dallas and Austin, Texas; Oklahoma City and Tulsa, Oklahoma; Wyoming; Bozeman, Montana; Seattle, Washington; San Jose, California; and Portland, Oregon. It's unclear if users of the Scan & Go service to check out at the register automatically using the app and a traditional payment method or if users must still scan every item in their cart at the self-checkout lane. If any of you have used the service in your local Walmart, be sure and let us know how it works.
[via Reuters]