Walmart 3D Virtual Tour brings interactive shopping to retailer's website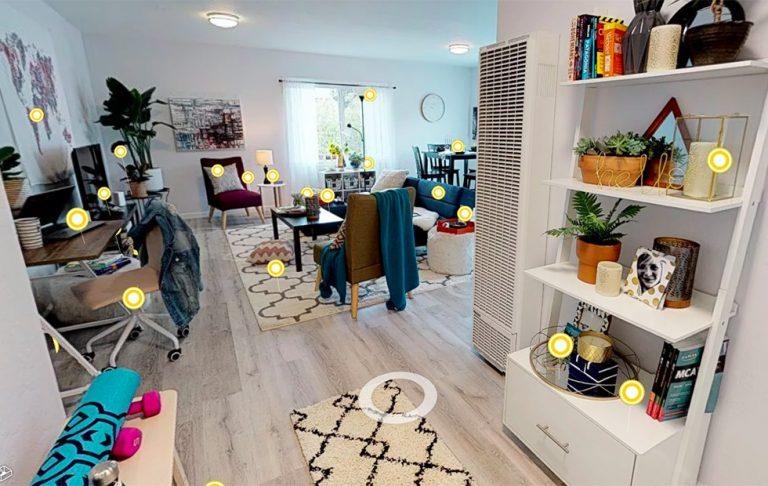 Walmart is adding a 3D virtual shopping tool to its website, enabling users to engage with potential purchases in an interactive way. The tool can be used directly within an Internet browser, though it also supports generic / cardboard VR headsets so users can look around as if they're standing in the 3D space. Many items within the tours are clickable with additional information.
Walmart announced the new shopping "experience" today, saying this is a test presently that presents curated spaces — such as apartments — loaded with Walmart items. These include things like Mainstays mirrors and textiles, furniture, decorative elements, and more. That is joined by a second experience called "Buy the Room."
The 3D Virtual Shopping Tour is available starting today, presenting those aforementioned curated spaces that showcase various Walmart goods. Users can tour the spaces, clicking on items that catch their eye to learn more about them. Both the company's private label and national brands are included in these virtual spaces.
The second feature, Buy the Room, won't be launching until next month. When it does, customers can buy a complete look for their own homes, such as the entire kit for a curated bedroom. The company will launch a total of five curated collections to start with, each of them featuring up to 20 items.
Buyers who like what they see can order the entire room — that is, all the items shown in the images — to save time that would otherwise be spent buying individual items. The company is focusing on small living spaces and dorm rooms, at least to start with. Though you'll have to wait for those, the virtual room tours are available now via this link.
SOURCE: Walmart