WallWizard motorized HDTV mounts get control app for iPhone and iPad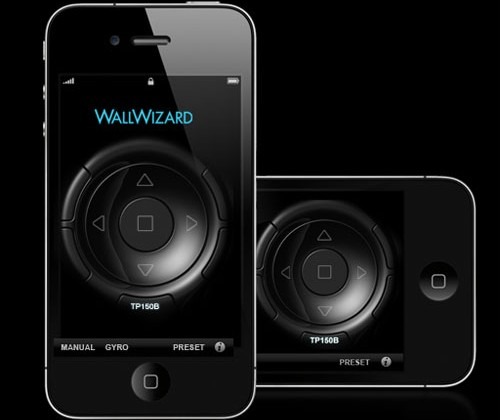 With CES 2011 on us you can bet that all the new gear we will be seeing unveiled at the show for the first time will include hoards of new TVs. TVs and CES are like peanut butter and jelly, they always go together. We will also see a bunch of new stuff at the show that are new accessories for TVs and home entertainment fans like these cool new wall mounts for HDTVs from WallWizards.
The company has a bunch of different mount styles and you can get them in motorized or manual adjustable versions. The motorized mounts are cool because you can move the TV for the best viewing angles no matter where you are sitting in the room without having to walk across the room to move the thing by hand.
Even cooler than motorized adjustability along on the mounts that WallWizard offers is that the mounts are the first in the industry to come with apps for the iPhone and iPad that allow you to control the mounts. The app is about $10 on the app store and uses a USB WiFi/Bluetooth control module that sells for another $158.98 on top of the price of the mount. The mounts themselves range in price from $149 to $399 depending on the style you want.