Wal-Mart devoting more space to Blu-ray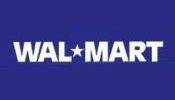 While I love Blu-ray, I've been a bit apprehensive about switching out my library to the newer format. After all, all of those estimates says Blu-ray will be history in a few years, anyway. But Wal-Mart is trying to help out the HD disc cause.
In fact, the super store is going to be devoting more shelf space to Blu-ray movie titles. But in order to do this, they will be getting rid of some of the space devoted to CDs. This is due to the fact that CD sales have dropped about 23% since more and more people download music these days.
This might be a good move, since consumers seems to like the idea of having a tangible, physical movie for their collection, but are perfectly okay with a digital-only copy of a CD. Hopefully, this will help Blu-ray and give them the boost in sales they need. Now, if someone would only make the discs less expensive.